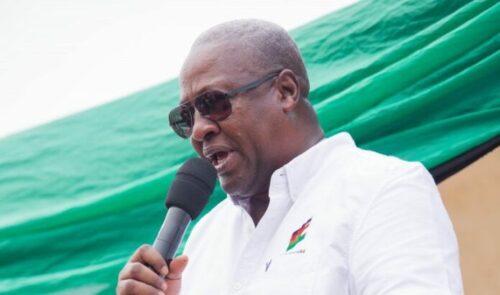 The National Democratic Congress (NDC) has always been known for resorting to violence in elections, a Deputy Communications Director of the New Patriotic Party (NPP) Ernest Owusu-Bempah has said.
He referred to Mr Mahama's comment to the effect that the NDC has revolutionary roots and when it comes to unleashing violence, nobody can beat them in unleashing violence.
It is recalled that Mr Mahama, while speaking to supporters of the NDC in Adaklu in February 2019 said "the NPP is taking this power as a matter of life and death…I want to sound a caution that NDC has a revolutionary root and when it comes to unleashing violence no one can beat us to that. It is just that we midwifed this country's democracy and that is why we must be the first to respect it.
"That is why we are acting as a party that is docile and respecting the rule of law. But if we believe that the government cannot protect our people and we believe that the government is using its vigilante groups and illegal forces to intimidate and harass and injure our people, then we may have to advise ourselves."
Responding to the NDC's criticisms of the Minister of Food and Agriculture Bryan Acheampong who said that the NPP would not hand over power to the NDC, Mr Owusu Bempah said "We haven't forgotten Mahama's unleashing violence comments. Mahama till date after the 2020 election petition Supreme Court ruling has not come out to accept defeat.
"He is a dangerous and diabolic man who should not be allowed to come anywhere near power. We have picked an intelligence stating that they are inciting their members to incite violence. We are calling on the Police service to act quickly to deal with this because if they start going like that NPP youth will also retaliate and protect themselves."
The Director of Communications of the NPP Richard Ahiagbah also said that the NPP has always played by the rules."As Democrats, the NPP has played by the rules since 1992 and we intend to continue. It is our opponent who is proud and touting its revolutionary roots, that needs to tone down and play by the rules. 2024 will be free & fair!"