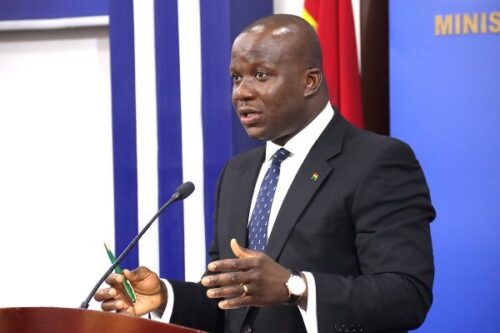 Minister of Lands and Natural Resources Samuel Abu Jinapor has said that tracking of excavators has been identified as one of the most effective ways to tackle the menace of illegal small-scale mining (Galamsey).
He said it also repositions the small-scale mining sector as a sustainable source of livelihood for local people.
Mr Jinapor said these when speaking at a meet-the-press series in Accra on Tuesday, February 28.
The Damongo lawmaker said the Minerals Commission will install tracking devices on 4,000 excavators and earthmoving equipment as the government scales up the fight against galamsey.
After successfully tracking 75 excavators for the past three months, the commission was better placed to bring on board 4,000 excavators and earthmoving equipment before the end of the year.
The minister said it was in line with that that the government reduced withholding tax on unprocessed gold by small-scale miners, which was introduced in 2015, from three per cent to 1.5 per cent.
"This has resulted in a massive increment in gold exports from small-scale mining from 3,429.91 kilogrammes (Kg) in 2021, to 22,158.25kg in 2022.