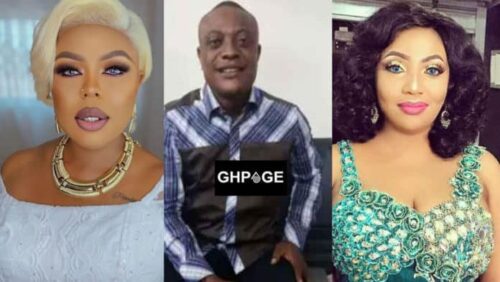 Controversial media personality Afia Schwarzenegger has taken a swipe at the lawyer of Chairman Wontumi, Maurice Ampaw for claiming that the court has banned her from engaging in social media banter.
Readers would remember that in January, the Tema court fined the media personality an amount of Ghc60,000 for contempt of court after speaking on her court issues on UTV's United Showbiz.
She was initially sentenced to 10 days behind bars but she managed to escape jail term and got fined rather by the court.
Shortly after the news went viral, Lawyer Maurice Ampaw came out to state that not only was she supposed to pay the fine but also she has been banned from social media for the next years.
He said: "This is the latest news, and this is more painful. Afia ought to be monitored by every single Ghanaian on social media…If she engages in social media insults or beef, the court said that we should arraign her before court for another sentence."
Within the past few weeks, we see Afia Schwar engaging in social media fights and we wonder if that isn't what the court warned her about.
In a recent interview, the self-acclaimed Queen of comedy answered that question and has taken a swipe at the Lawyer for Chairman Wontumi.
According to her, the court never said any of what Maurice Ampaw claimed they said and asked why people would listen to an 'idiot' like that.
She disclosed that the media houses who carried out that story can do better but going for the court ruling to read what she was told by the court because it's now a public document.
Afia Schwarzenegger used the opportunity to lash out more at the lawyer asking him why the court would ask her not to speak on social media when in actual fact that is where she literally works.
Maurice Ampaw is yet to respond to Afia Schwarzenegger over the comments.