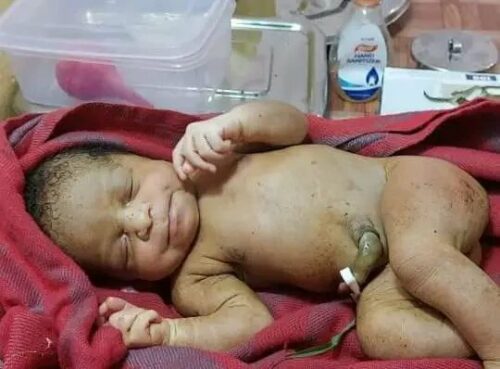 A newborn baby abandoned has been rescued by a good Samaritan in the early hours of Sunday, April 30, 2023.
The newborn baby wrapped in a cloth is said to have been abandoned in a bushy area at Ketan behind the Cluster of Schools.
The good Samaritan whose identity is not yet known found the less than a month-old baby and immediately rushed her to the AllOne Medical Centre, a private hospital in the locality.
Before filing this report, the baby was under the care of the hospital with arrangement being made to inform the police.