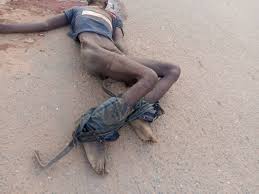 Suspected cattle thief lynched, body burnt by mob in Narumoru
Residents of Makara village in Narumoru set this lorry on fire after cornering a suspected cattle thief on Sunday, April 30. Photo/CitizenDigital
A suspected cattle thief was lynched and his body was burned by angry residents in Narumoru's Makara area on Sunday after he was allegedly caught with dozens of stolen sheep.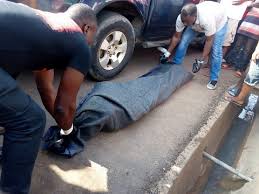 The enraged mob also set fire to the lorry in which the sheep were recovered around 6 a.m. on Sunday.
According to a resident, Paul Wangacha, angry residents confronted the truck driver, who was allegedly transporting stolen sheep from the 'Ha Macharia' village.
By the time police officers alerted to the matter arrived at the scene, the lorry was in flames, the suspect lynched, and his body burnt.
The mob had also scattered.
Angry neighbours have been accusing some villagers of being responsible for a recent spate of cattle thefts in the area.
According to Wangacha, last week, suspected thugs broke into the home of an elderly man, slaughtered a cow, and made off with the meat.