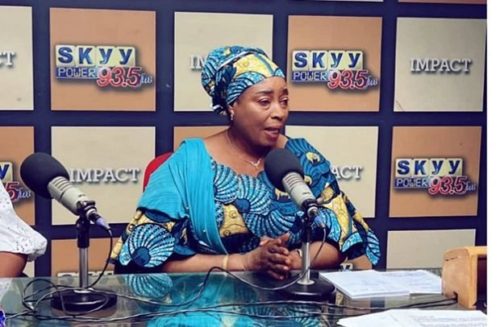 Minister for Gender, Children and Social Protection, Madam Lariba Zuweira Abudu, has attributed the alleged growing numbers of child beggars on the streets partly to the willingness on the part of the public to continually give them alms.
She, has therefore, admonished Ghanaians to desist from giving money to street children to discourage them from the activity.
She asserted that most of the street children come from neighbouring West African countries and believed that bringing those children on the streets in the country has become a business venture for some people.
Speaking in a radio interview in Takoradi the Minister indicated that the canker was taking a toll on the image of the country and needed to be nibbed in the bud.
The Gender Minister was on a monitoring tour in the Sekondi-Takoradi Metropolis to acquaint herself with the government's school feeding programme in the area and to meet with the stakeholders.
Madam Lariba however, pointed out that dealing with the problem of street children was not the sole responsibility of her ministry but other ministries as well.
She noted that before the children who purportedly come from other West African countries are sent back to their respective countries, there are ECOWAS protocols that must be followed before they are deported.
"The street children problem is not solely on the Gender Ministry. It cuts across so many ministries. We recently held an interministerial meeting and we came to a conclusion that we need to contact the embassies of the countries the children are coming from."
"Any child who is six years and above must be in school, there is no reason for them to be on the street begging for alms," she said.
"But, I believe that if the people stop giving the street children money, they will stop coming on the streets to beg", she pointed out.
Madam Lariba Zuweira Abudu therefore the Ministry if looking forward to implementing a law that will prevent individuals from putting children on the streets to beg for alms.