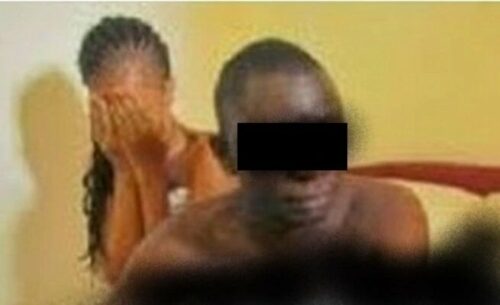 A 13-year-old girl has been subjected to ƨǝxuɑl abuse by her blood brother, who is aged 18, since August 2022.
This came to light when the minor was caught being rɑpǝd by her brother in a cabin.
The two fled and only returned home the following day.
The victim and the perpetrator are among the six children living in a one-roomed cabin with their single mother.
Acting Harare provincial police spokesperson, Assistant Inspector Webster Dzvova, confirmed the case saying the perpetrator was arrested.
Article continues below these jobs…
The victim was taken to Parirenyatwa Group of Hospitals for medical examinations.
"Police arrested one suspect, in connection with rɑpǝ case involving a minor," said Ass-Insp Dzvova.
"Circumstances were that the victim and accused person are brother and sister who were staying together in Mvurwi up to December 2022 and later moved to Harare.
"Initially, the incidents started in Mvurwi sometime in August 2022.
"When the family moved to Harare, they continued to stay together as a family of six children and their mother.
"On April 27, at around 0900hrs, the victim and the accused were home after their mother had gone away to perform some jobs in the area.
"Their elder sister had gone to attend a church service when the accused begged the minor to have ƨǝxuɑl interc0urse with him, promising her some money.
"The two had unpr0tected ƨǝx in the wooden cabin where they stay.
"Their elder sister caught them in action and both quickly put on their clothes and ran away," said Ass-Insp Dzvova.