Senya Bereku Asafo Companies Go Wild On Omanhene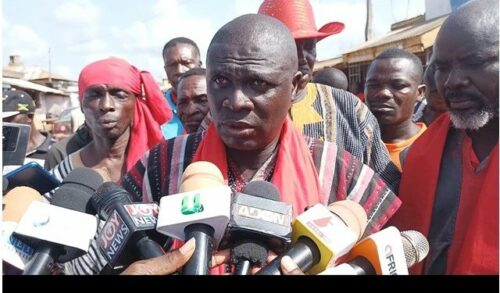 Members of Senya Bereku Asafo Companies 1&2 have accused the Omanhene of Senya Bereku, Nenyi Ampabo Kweku Issiw as anti-development agent in the community.
Leaders of the Asafo Companies number 1 and 2, Supi Bondzie Asuman and Supi Kofi Abekah said, the Omanhene has been preventing developers from developing the community and harassing them with court injunctions.
Addressing a press conference, Supi Bondzie Asuman, revealed that majority of Senya Bereku youth are unemployed due to lack of jobs and the attitude of their Omanhene.
Supi Bondzie Asuman stated that, they are not going to worship their Omanhene again due to what they say was his anti-development behaviour and called on the authorities to call Senya Omanhene to order because there is no peace in Senya Breku due to long-standing chieftaincy dispute.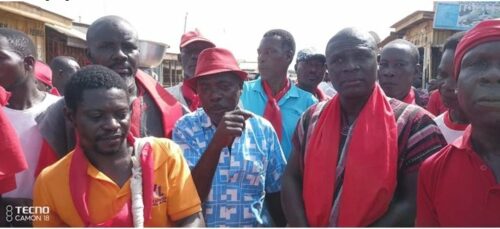 Meanwhile, some of the youth and residents believe their children have become wayward, engaging in all manner of social vices due to lack of jobs in the community.
They therefore called on kingmakers to destooled Senya Bereku Omanhene and installed a new chief.
However, in responding to the allegations, Omanhene Nenyi Ampabo Kweku Issiw denied the allegations levelled against him and insisted that he had done nothing wrong to warrant attacks from his people.