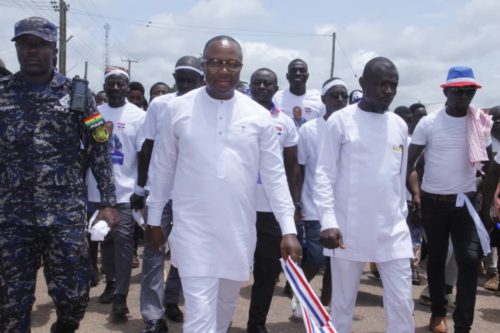 Streets of Drobonso the district capital of Sekyere Afram plains on Wednesday 9, August 2023, filled with an atmosphere of excitement and jubilation to welcome the former DCE, and 2020 parliamentary candidate for Npp, Hon Joseph Owusu Gyamfi, Odenkyem and his wife to filed nomination to rescue the Npp from being orphan constituency.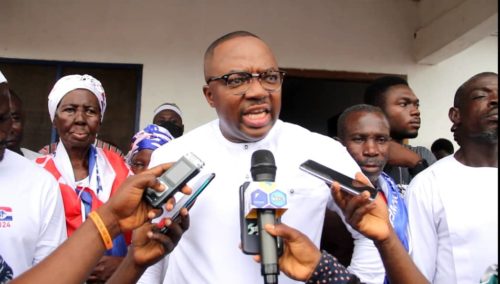 Thousands of party folks with party colors and some residents can't hide their joy after seeing Odenkyem and his wife for returning to the constituency on his bid to continue display true leadership to the people.
Local businesses and street vendors seize the opportunity to participate in the celebration.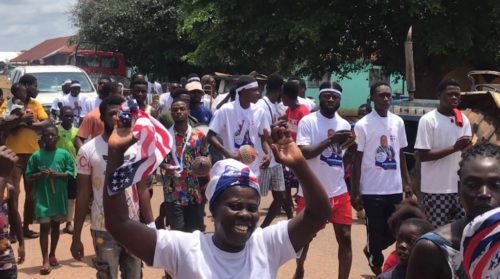 Amidst the jostling and cheering,the candidate remains composed and humble acknowledging the support with gratitude and seized the moment to addressed the crowd with inspiring speech that resonate the hope of his supporters.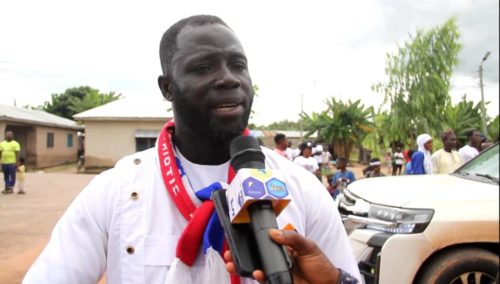 Some party members complained bitterly to Newsmen that, in the absence of Odenkyem the NPP is no more vibillant in the constituency as it used to be during his era as DCE and parliamentary candidate.
Background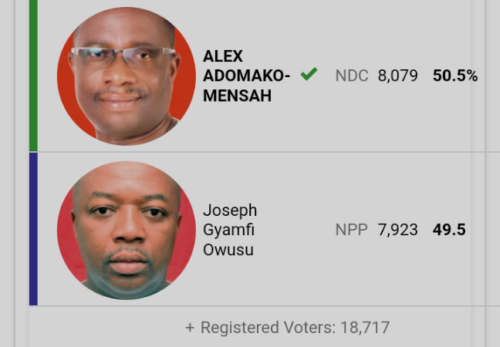 Hon Joseph Owusu Gyamfi, Odenkyem, during 2020 general elections contest as NPP parliamentary candidate but suffered defeat with 156 votes marginally to Ndc but later he falled sick which prevented him from active politics for more than two years.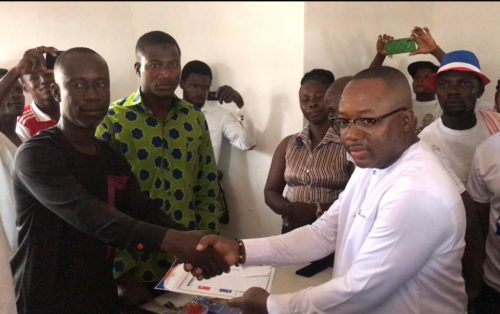 During the filing of nomination,we saw number of aged, school children, the youth, market women, drivers, Muslims brothers and sisters, some men of God and some shop owners along the streets of Drobonso express their joy over seeing Odenkyem back to the constituency which they think will help revive the party.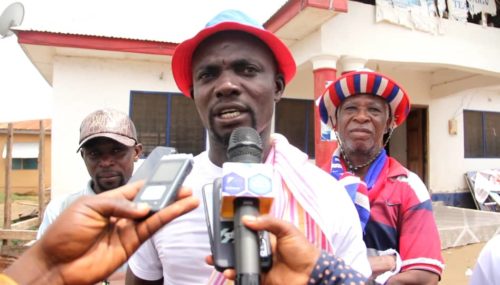 Party folks when speaking to Newsmen said they believes that without the presence of Odenkyem NPP will collapsed.