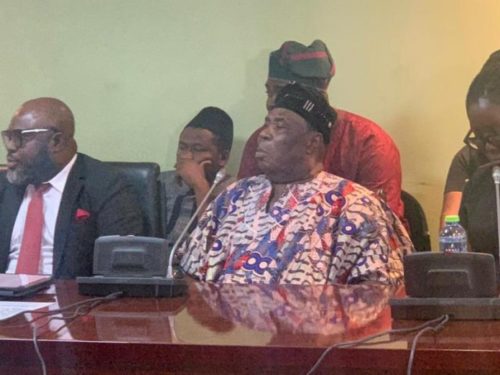 Former Northern Regional Chairman of the New Patriotic Party (NPP), Daniel Bugri Naabu, has justified the reasons for recording the plot to remove the Inspector General of Police, Dr. George Akufo-Dampare, from his position.
According to him, the motive for recording the contentious leaked tape was for him to play it to President Akufo-Addo for him to decide.
Mr Naabu made the revelations on Monday, August 29, when he appeared before the Committee probing the issue.
He said would ordinarily record his conversations with other persons, but had to record this one, so he does not lie to the President.
According to him, he did not want his relationship with the President not to be jeopardised.
"The reason for recording this tape is that they are coming to tell me to go and tell the President something that they know what they are saying, and it is either I don't go to tell the President and then I and my party suffer for it and if I also go to talk to the President, it is good to tell him the right thing and since I cannot keep everything they were telling me at that point, it was very good to record, and I know the President I go and tell him something, and it turns not to be true, next time he won't give me respect," he said.
He added that he requested someone to do the recording for him since he did not have the knowledge to do it.
"I didn't do it myself, but I called someone to come and do it for me," he added.