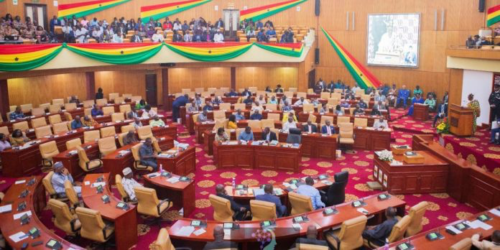 Security Consultant and Lecturer at the Kofi Annan International Peace Keeping Center (KAIPTC), Dr Victor Doke, has added his voice to calls for an independent probe into the killing of five persons by Police officers in Bortianor, a suburb of Accra.
He said this will guarantee the required objectivity in unravelling the circumstances leading to the death of the suspects.
Dr. Doke's assertion follows similar calls by Parliament and other Civil Society Organiasations (CSOs).
Speaking in an interview with Alfred Ocansey on TV3's Ghana Tonight on 12th June, 2023, the Security Consultant said, "This will help bring finality to the issue, the causes, the situation at hand and what merited for the personnel to use that force and we will get to know what actually happened that resulted in these gentlemen being killed."
The Security Consultant further noted that Police officers sometimes kill suspects for no reason or when the suspects actually pose no danger to them.
He added that even in instances where the Police personnel's lives are in danger, the 'shoot-to-kill' approach should be the last resort.
"When the Police feel threatened by the group they are pursing or which ever investigation they are involved in, they may use minimal force or their weapon in a shoot to kill. But in this situation, did it require them to use their arms or not? Hence, there should be an expedited investigation to ascertain the level of threat on the Police for them to shoot to kill," Dr. Doke explained.
He noted that under such circumstances, a probe by an independent body such as Parliament, is the best approach.
It would be recalled that on Friday, June 9, 2023, Police personnel stormed Bortianor and killed five persons suspected to be land guards.
The incident has traumatized the residents of the area as they disagree with the Police's claim that the deceased were armed land guards.
Dr Doke therefore suggested that the relatives of the deceased and eye witnesses should be contacted as part of the investigation to ascertain what actually happened in order to restore trust in the Ghanaian security agencies.