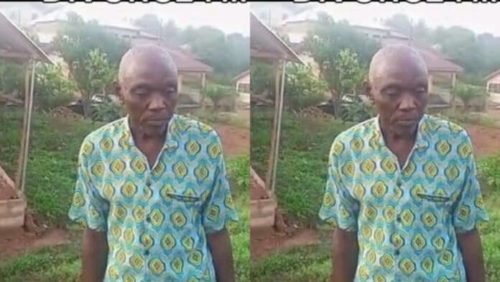 Sad news coming from Nkawkaw Abepotia reports the death of a middle-aged woman named Pomaa.
Pomaa was beheaded by her own blind husband who has confessed and admitted to committing the crime during an interrogation by a supposed police officer.
According to the blind man, Pomaa started behaving coldly towards him after he lost his sight.
Apart from treating him like a piece of trash, she also threatened to divorce him because he had become a burden to her.
Meanwhile, as asserted by the blind husband, he provided Pomaa with all her needs before becoming blind because he was fully working.
Feeling betrayed and neglected, he beheaded Pomaa in her sleep.
Before beheading Pomaa, she was secretly moving her things out of their house as she had advanced plans to divorce him unannounced.