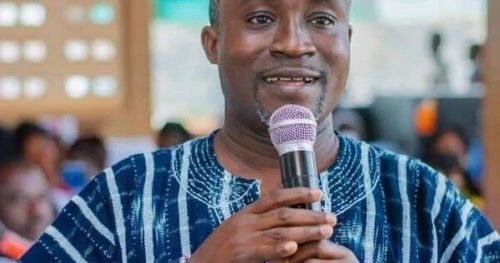 The Municipal Chief Executive (MCE) of the Tarkwa Nsuaem Municipal Assembly (TNMA), Mr Benjamin Kessie says most robbery incidents in the municipality are being committed by foreign nationals, particularly Nigerians.
Mr. Kessie speaking on security issues in the municipality said there have been four (4) armed robbery incidents since the beginning of 2023 and they are collaborating with all the necessary security agencies to intensify patrol and curb the menace.
The Tarkwa Nsueam Municipality is a robbery-prone area due to the mining and the establishment of gold dealerships leading to businessmen, particularly gold dealers and individuals seeking greener pastures to flock to the township.
Some individuals who are negatively taking advantage of the golden business have picked up arms and are robbing business owners of their hard-earned cash.
This, the MCE says most of the culprits who are apprehended turn out to be Nigerian nationals and his assembly is putting in place measures through stakeholder engagement, education and strengthening of the security measures.
He said, "When the Nigerians are arrested and deported, then they will be coming back through the ECOWAS protocols… Their foreign Affairs Minister will be calling me as if we are harassing them."
"It's a whole complex set that needs a national policy, We are just a local assembly, the best we can do is to apply bylaws."
Source: skyypowerfm.com