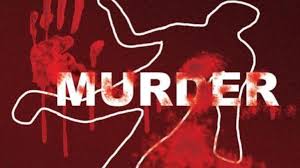 A family in Mwingi is mourning the death of two brothers after a domestic squabble.
One of the brothers, a 35-year-old man is said to have fatally hacked the other before later taking his own life.
Mwingi Sub County Police Commander Kyalo Kazungu says the two were working on the farm when a disagreement broke out, and one brother hacked the other leaving him for dead.
Neighbours rushed the injured man to Mwingi Level Four Hospital where he died while receiving treatment.
According to the neighbours, the perpetrator then locked himself in the house and committed suicide.
"The man who has hanged himself was arguing with his brother. ..he attacked his brother and when we came we took him to the hospital. When we came back looking for him, we opened the door and found he had killed himself," Peter Mwendwa a neighbour explained.
Residents present at the scene expressed disbelief following the incident.
"I personally think this is a curse because the two men are born of the same mother…killing your brother is wrong. I am appealing to the youths of this region, if there is any substance you may be using, it's better you go to church and repent," another resident Bernard Kilunda said.
Their bodies were taken to Mwingi Level Four Hospital Mortuary.
Police have since launched investigations to establish the cause of their disagreement.