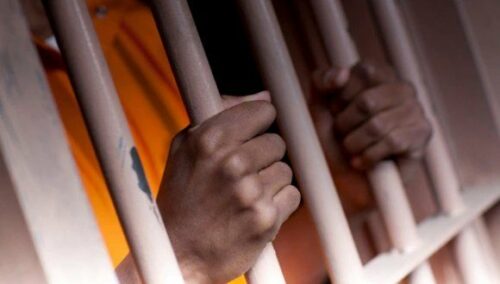 Evans Kwesi Koonoso, 23 and labourer, has been sentenced by an Accra Circuit Court to serve 12 months in prison for stealing one beam (pillar) valued at GH¢800.00.
He was sentenced yesterday by the court, presided over by His Honour Oheneba Kuffour, after pleading guilty simplicita to the offences – unlawful entry (count 1) and stealing (count 2). Koonoso was jailed six months on count 1 and 12 months on court 2.
Narrating the facts of the case to the court, Inspector Rosemond Anyane said the complainant in the case was Wisdom Gbolonyo, a driver by profession and a foreman as well as a caretaker at a construction site at Tse-Addo where the convict stole the beam from.
According to her, about three weeks ago, the complainant detected that some people had started stealing from the site.
In relation to that, on April 23, 2023, at about 10:30am, the complainant received information from one Samuel Dogbatse, a witness in this case, that he had spotted the convict stealing one beam pillar from the construction site.
The prosecuting officer added that an attempt by Dogbatse to arrest the convict failed, because he (convict) quickly dropped the item and took to his heels.
She added that the convict was spotted once again around the site about three hours after he took to his heels, and with the help of some neighbors Koonoso was arrested and sent to the police station for investigation.
Insp. Anyane added that the convict admitted the offences during interrogation, after which he was charged and put before the court.