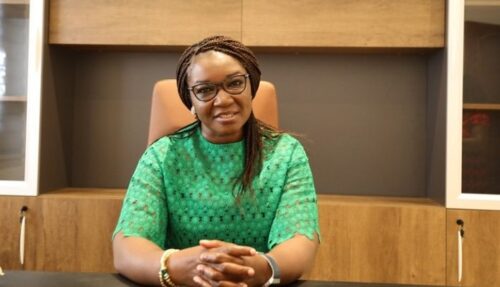 A Special Aide and cousin to former President John Mahama, Joyce Bawah Mogtari has confessed that Mr. Mahama has no business seeking re-election because four years won't be enough for him to "repair" the "broken" economy.
According to Joyce Bawa Mogtari after reading the Auditor General's report, the country's economy needs 15 straight years of a visionary leader to fix it.
In a post on her Twitter page, she said "Wait for a second! Have we all read the Auditor-General's report? If you take your time to read that report you will focus more on Building Ghana we want! Make no mistake @NAkufoAddo has destroyed our economy and it will take 15 years to fix it!".
The former President, who is lacing his boots to contest for the opposition NDC Presidential race has only four years mandate unlikely event he becomes the next President of Ghana to lead the country for the second time.
Interestingly, his aide Joyce Bawa in a post on her Twitter page arguing on the Auditor General ended up letting the cat out of the bag by saying, his boss can not fix the country when within four years unless 15 years.
The former President has said that he has the Midas touch in building the Ghana everyone wants in four years when he takes over in 2025.
His spokesperson of the National Democratic Congress' (NDC) 2016 campaign team, Joyce Bawa-Moqtari, recently addressing journalists said: "…Our candidate [President Mahama] has demonstrated his commitment and passion for this country, to our development and to the ideals for which the National Democratic Congress was established and set up."
She claimed, the NDC "expect Ghanaians will like us, will agree with us and [will] be convinced that his Excellency John Dramani Mahama indeed deserves a second four-year term."
-BY Daniel Bampoe