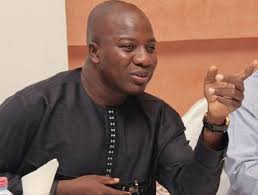 Let me condemn, in the strongest possible terms, the infliction of mortal casualties on innocent civilians by members of the Ghana Armed Forces in Bawku today. This is totally unacceptable and I will leave no stone unturned in my fight for redress for these victims.
Report reaching me is to the effect that there were gun fires last night across the Bawku town. The military, as part of their efforts to curtail the situation, chased anyone they saw.
Information reaching is to the effect that they were chasing some people and other people saw those being chased running and also took to their heels. The military shot at them and in the process killed six civilians. A little boy who also run to hide behind some grasses was also shot. The grass caught fire and burnt him to death, making the number 7. In addition, the Assemblyman for Missiga Electoral Area was physically assaulted by the military personnel and sustained serious injuries. Several unspeakable brutalities have been reported. This is totally unacceptable and I condemn the military in very strong terms.
There was similar killing of two men at patelmi because they allegedly broke curfew laws. This is preposterous.
The Government must immediately investigate this report and bring to book the perpetrators of this dastardly act.
I urge everyone to lay down their weapons and let's work towards peace and not give opportunities to others to inflict such inhuman treatment on us.
May the souls of these innocent victims rest in peace.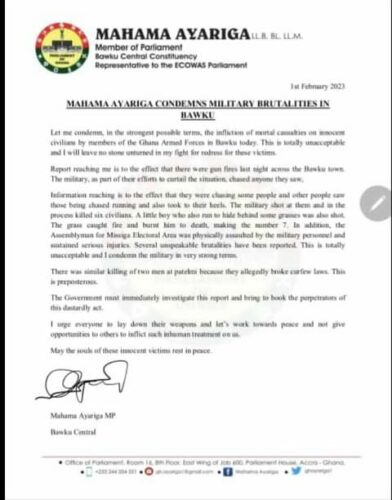 Mahama Ayariga MP
Bawku Central