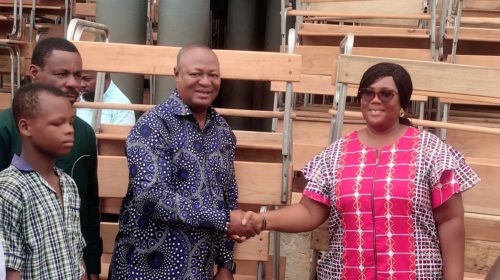 The Metropolitan Chief Executive of Kumasi,Hon Samuel Pyne , has handed over 2000 dual desks to 13 public basic schools within the Kumasi Metropolis.
The move is part of efforts to mitigate the furniture deficit in the metropolis.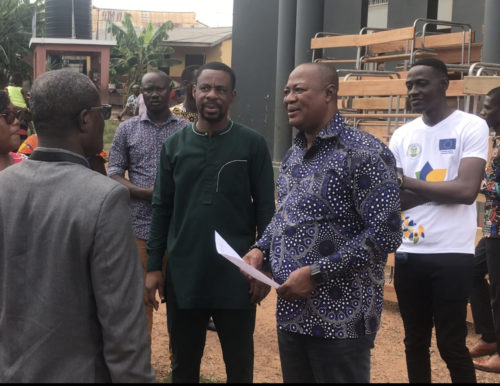 The Mayor at a short ceremony to present the furniture to the five sub metro of the beneficiary schools said the gesture forms part of the assembly's commitment to creating conducive teaching and learning environment in the metropolis.
This is the fourth time in a row since begining of the year 2023.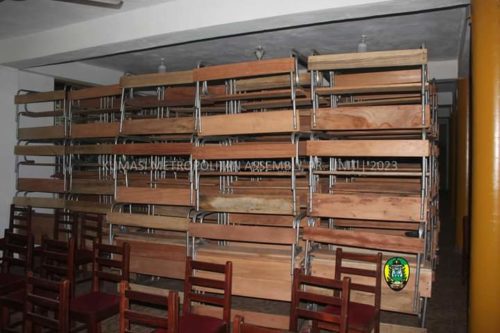 He further assured the assembly will continue to do its part in terms of the provision of furniture and other learning materials to the basic schools for the students to become very useful to society in the near future.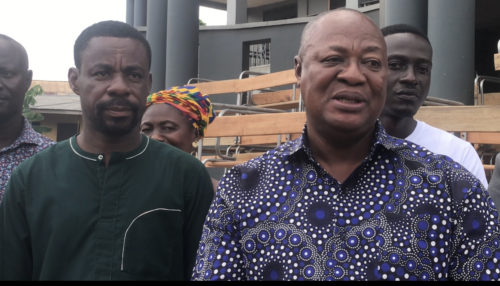 The city mayor Hon. Samuel Pyne has presented 2000 dual desks to be distributed to schools in the five sub metros. This is the fourth time in a row since the beginning of the year 2023.
The ceremonial event took place at the Yaw Baah Community Library at Krofrom in the Manhyia North sub metro today 14th November, 2023.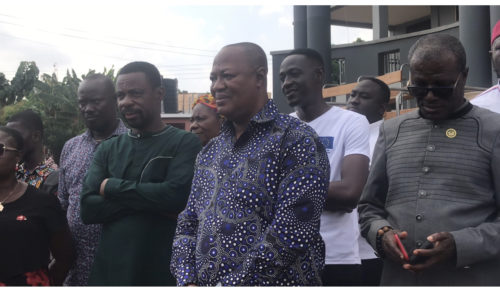 The mayor stated that it is his vision that education in the metropolis receives a boost since there cannot be development without it. He further bemoaned the lack of maintenance of public properties and called on the beneficiary schools and teachers to take good care of it.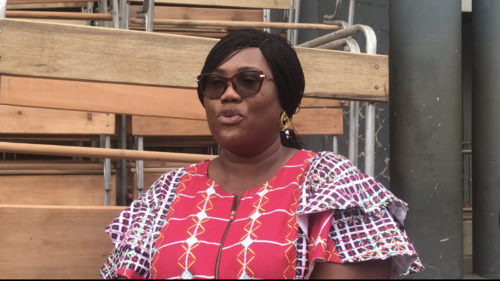 The Head of Planning at the Metro Education Directorate, Madam Judith Mensah Bamford expressed gratitude to the mayor and KMA for the enormous support it has been given to schools over the years.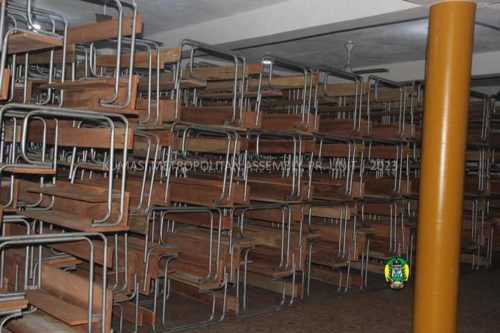 She promised the KMA that the directorate would make sure that the beneficiary schools adhere to the rules governing maintenance of school properties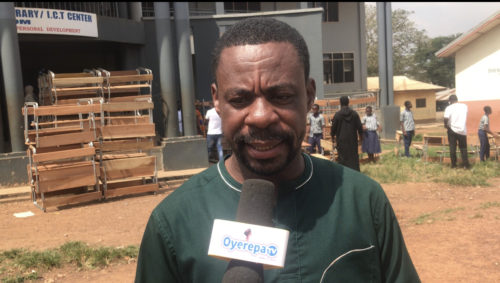 The Presiding Member of KMA who also doubles as the Assembly Member of the area reiterated the call of the mayor and charged the heads, teachers and students to see to it that the desk serves its intended purpose.