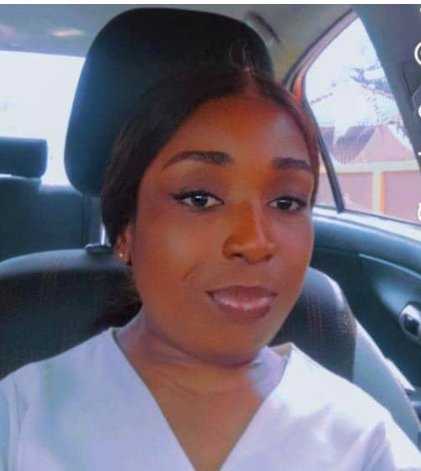 Vivian Ruth Aba Owusua Owusu lived a normal life from childhood through school until life took an unexpected turn in tertiary. She recounts her journey through kidney failure.
Speaking on the 3FM Unedited show with Miriam, Aba shared her story. 'I studied psychology at the University of Ghana but my interest was in everything math. I wanted to be in the cooperate world of banking' she said.
'In level 300, I started feeling weak often, always sleeping at lectures, persistent vomiting and diarrhea and so I went to the doctor and was told my kidneys were failing but they didn't know the exact one'.
'After university, my legs, face, and stomach began to swell and doctors suggested dialysis.'
According to her, the news broke her down but the fear of not being able to go through national service when she begins dialysis, gripped her so she took a bold step of going through with it.
'I broke down during my national service because my body could not handle the pressure. I deleted all plans I had made in my head for I knew I was headed to my death.'
Responding to how her family took the news, Vivian revealed how it took a toll on her family especially her dad who is a pastor. They were however very supportive. 'My dad did all the rounds with me. I began dialysis in 2016 and I was in my early 20's, she added.
As resilient as she was, she coupled dialysis with national service and it wasn't easy. 'I was only allowed to take 500ml of water a day', as exceeding it will cause water retention in her body. She recounted an instance where she had to be rushed to the Korle Bu Teaching Hospital because she exceeded her daily water limit.
'For seven years, I could not pass urine on my own, vomiting almost every night alongside diarrhea. My diet was very limited.' She described dialysis as a very painful procedure and had to go through two to three times a week.
' I have passed out several times on the dialysis machine. I remember an instance where I woke up sitting on my stools.' Looking at the situation, Aba revealed she had to quit her first job.
'I kept my faith strong in God though I knew I was going to die at a point.' Vivian made a shocking revelation when she started her funeral plan in her 5th year.
'I went to the bank to start funeral plan insurance so there wouldn't be so much pressure on my parents when I die.'
According to her, her condition became complicated in her 5th year of dialysis.' My body started rejecting everything and to make matters worse, I was told by the doctors they had discovered a tumor in my brain. I had to undergo a surgical biopsy.
'I was awake all through the procedure and could feel the movement in my head'. She likened the pain after the surgery to being hit on the head with a hammer continuously. 'I had to sit four hours later for dialysis.'
She had to be arranged for a transplant and her mother offered to donate her kidney. 'I was scared when my mother made the revelation because I could not live with the guilt if she lost her life trying to save mine.'
In 2021, some financiers offered to pay for her transplant in India. 'I was flown to India paralyzed because there was a condition which caused a calcium deficit in my body. My body began to shrink and had to do a corrective surgery before the transplant. People mistook me for a male because of how I looked in my condition.'
She explained how the transplant was done three weeks later after several contemplations by doctors. 'My first request when I regained consciousness was to see my mother. I cannot thank my parents enough for their immense support.'
'My father had to nurse me and my mother and he never stopped praying and fasting for us'
After surgery, she explained she had to stay in India for five months and returned to Ghana with her parents. 'I continued with physiotherapy and took my first step after 8 months. I had forgotten how to walk and had to relearn.'
Vivian showed gratitude to all who supported including her former place of work, church, and her family. 'My former place of work supported me financially and my church members were so excited to see me although I could not walk yet. My former job has told me I can resume work whenever I am ready, and I am so grateful.'
Giving her final words, Ruth said, 'do not give up on God because He is always working out something for your good. Always be grateful for the gift of life and strength because I didn't know it was so important to be able to move on your own without assistance.
Source:3fm