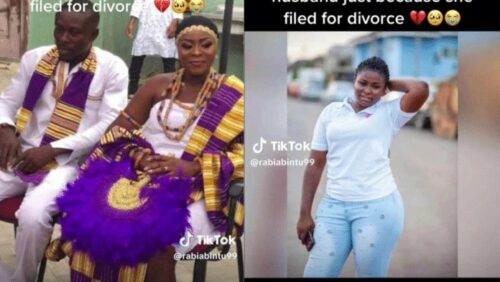 Sad news coming from Nungua in Accra reports Eunice's death, a 28-year-old lady who was butchered to death by her husband over the weekends for filing for divorce.
According to reports Eunice and her husband whose name has been (withheld) married just last year in a very wedding minimalist ceremony.
It was only after the marriage that Eunice got to know that her husband is a serial cheat and a womanizer also.
Before Enuice filed for divorce from her violent husband, she had suffered a series of both physical and mental abuses.
Although her husband had promised to have a change of his bad character to good but he never did and this is what influenced her to call the marriage a quit.
During one of their many heated arguments over the weekends, her husband used a cutlass to butcher her.
Unfortunately, she was pronounced dead after she was rushed to the hospital to receive treatment
At the moment, the husband who committed the heinous crime is on the run.