At least two persons have lost their lives while others sustained severe injuries in Gordenu, a farming community in Hohoe of the Volta Region after clashing with the police.
The incident, according to the Ghana Police Service (GPS), occurred on Wednesday (30 August) following a "violent disturbance" between some aggrieved youth and a team of police officers in which a police vehicle and a civilian's motorbike were set ablaze.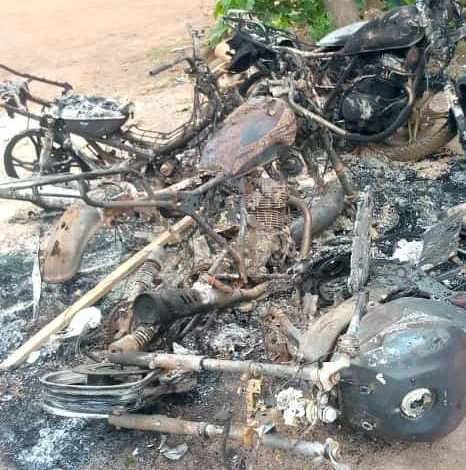 A credible source in the community told Asaase News that, a police patrol team was on a manhunt for a man, suspected to have marijuana in his possession.
The source said, the patrol team upon spotting the suspect on a motorbike chased and ran over him (the suspect). The suspect died in the situation.
In retaliation, the youth of the community joined forces against the officers and allegedly burnt the vehicle of the law enforcers.
Eyewitnesses say the police officers allegedly opened gunfire "indiscriminately" resulting in the deaths and injuries.
In a Facebook post by the service a few hours after the incident, the police said calm has been restored in the community, confirming the two fatalities and "a motor rider also sustained injury and responding to medical treatment."
The statement further said some 12 persons have been arrested, saying a pistol was also retrieved.
This is the second civilian-police conflict in the Hohoe municipality since January 2023.