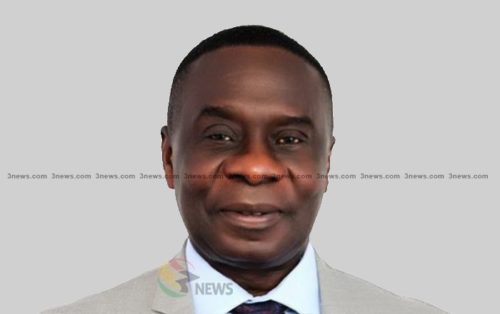 An Accra High Court has dismissed an application filed by lawyers of National Democratic Congress (NDC) Assin North Parliamentary Candidate James Gyakye Quayson to have hearing on his criminal case varied.
The Court ruled that hearing of the case will be daily.
This is set to begin on Tuesday, July 4, implying that Mr Gyakye Quayson would have known the outcome of his contest in the by-election in the Assin North Constituency.
Lawyers for the deposed MP had filed the motion to halt the hearing of his trial to allow him to campaign for the Assin North by-election.
Among others, lead counsel Tsatsu Tsikata had cited Article 55(13) of the Constitution to make a case for his client that he was on a national assignment and prayed the court to vary the day-to-day hearing of his trial.
Lawyer Tsatsu Tsikata also accused the Attorney General of making prejudicial comments in the matter after citing that Godfred Yeboah Dame had in media interviews indicated that Mr Gyakye Quayson would suffer same fate as Adamu Sakande, a former MP for Bawku Central who had been jailed for false declaration of UK citizenship.
But in her ruling on Friday, June 23, presiding judge Mary Maame Ekue Yanzuh told the court that adjournments are solely done at the discretion of the court and not the convenience of parties.
She agreed with the Attorney General and noted that the application to vary the hearing was unmeritorious.
"Adjournments are at the discretion of the court and not the convenience of parties. The order of this court was clearly in line with the law," she said.
"Nowhere was it demonstrated that the order was contrary to law. His rights have not been violated by court for refusing not to give him time to campaign. Mere refusal of the court does not constitute denial of right to fair trial. None of the above grounds has been made to warrant a review. The points raised are not those canvassed previously."
On the matter of the Attorney General making prejudicial comments, Justice Ekue Yanzuh noted that they were irrelevant to the application.
"The only new information is the alleged prejudicial comments made by the AG. These assertions are not relevant for me to review my decision.
"Fair trial is against undue delay. It is in the interest of justice that are not unduly delayed," she told the court.
The criminal trial has hence been adjourned to Thursday, June 29 but day-to-day proceedings are expected to continue on Tuesday, July 4 due to unavailability of Criminal Court 3 on Mondays, the June 27 by-election as well as pending holiday.