The Ghana National Petroleum Corporation (GNPC) through its Foundation, has commissioned and handed over five fully infrastructures to some selected schools and a community in the Ashanti Region.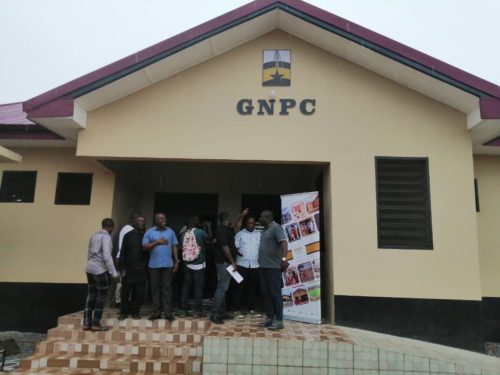 The beneficiary schools and community are Dasubimadwene Primary and Junior High School, Asokwa D/A Basic School in the Adansi Asokwa Municipal Assembly, Atonsu M/A Cluster of schools, Kumasi High School and Atonsu Boukro.
The structures include a 3- unit classroom block at Dasubimadwene Primary and JHS, a 6- unit classroom block at Adansi Asokwa, D/A Basic School, a 6- unit classroom block at Atonsu M/A cluster of schools a 6- unit classroom block at Kumasi High School and a 12- seater sanitary facility at Atonsu Boukro.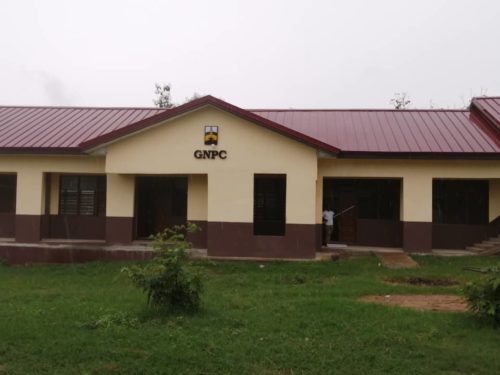 The structures were constructed upon request to the GNPC Foundation, the corporate social responsibility wing of the corporation that seeks to impact the lives of many Ghanaians.
Climaxing the commissioning and handing over tour in the region at Kumasi High School, Dr. Dominic Eduah, the Executive Director of the GNPC Foundation, said GNPC Foundation in terms of given out projects, has been very fair to the people of Ashanti Region.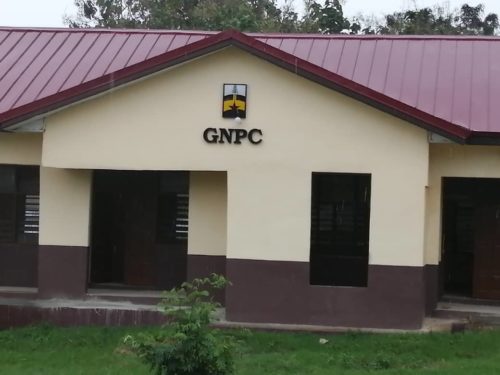 He revealed that the Foundation upon its inception in 2017 has provided 123 physical projects to the Ashanti Region from the oil proceeds.
He continued that his outfit was determined to give every region a fair share of the national cake, from the oil proceeds and has so far provided to the region 57 boreholes and 43 classroom blocks, dormitories, science blocks, sick bays and dining halls with majority of them completed.
Other projects he added included 10 Astro Turfs and sanitary facilities.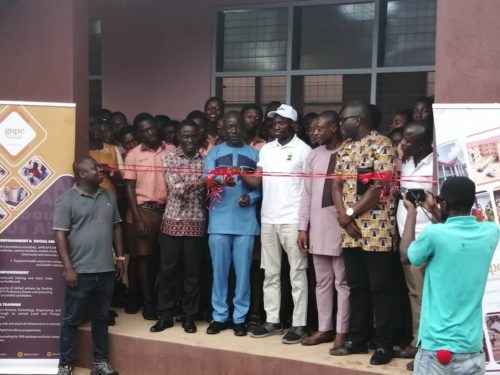 Aside these physical projects which are under environment and social amenities, the Dr. Eduah disclosed that the Foundation has also invested in other areas such as education, health and economic empowerment programs.
The Executive Director of GNPC Foundation added that education remained an important podium for national development, hence the brain behind the Foundation's quest to make it easier and accessible to every Ghanaian.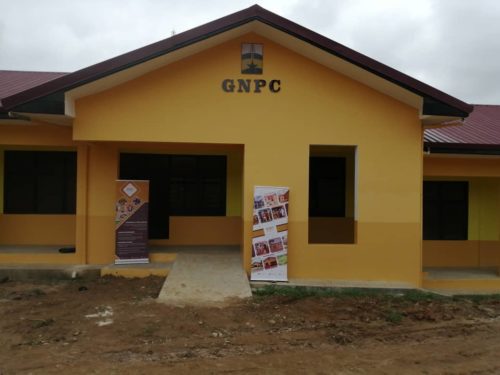 He disclosed that GNPC has since in 2017 given 7800 scholarships to local students with 1500 scholarships awarded in this year alone and 340 to other Ghanaian students to study abroad.
"In the special areas like health, we have sent 200 students to Cuba to be trained as doctors and they will be back next year to support the healthcare system in Ghana. We are using the education and training unit where we give a lot of scholarships to Ghanaian students," he emphasized.
He furthered, "We also help to bridge doctor-patient ratio by training a lot of doctors. In that regard we have 200 doctors in Cuba and they are in their final years."
The project of selecting Ghanaian students to study in Cuba, he explicated was done carefully by the health ministry, saying, "they were selected from areas in the country where doctors were critically needed and they would all be sent back to their various communities to help after returning."
He appealed to the beneficiaries and authorities to ensure the structures were put to good use.
At Dasubimadwene, Nana Tawiah Mensah who is the Gyaasehene thanked the GNPC for the provision of the facility and added that it would go a long way to enhance education in the area.
He promised to collaborate with stakeholders to ensure culture of maintenance on the facility and urged parents to desist from sending their children to farms and errands during school hours.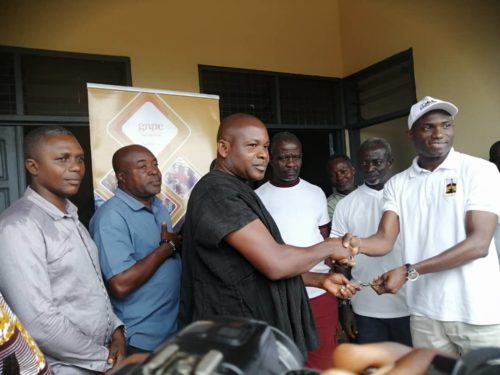 At Kumasi High School, Benjamin Tawiah Twum, the headmaster applauded GNPC Foundation for coming to their aid to curb the infrastructural discrepancy of the school
He promised to maintain and take very good care of the structure and the purpose for which it was given and vowing not to deviated from it.
He appealed to other corporate institutions and old students to come to their aid to enable them put up a well-furnished ICT laboratory where the students can be well versed in the ICT
By David Afum Kumasi