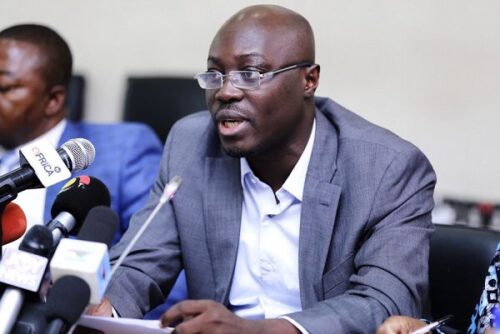 Minority leader in Parliament Dr. Cassiel Ato Forson has called on President Nana Addo Dankwa-Akufo Addo to find solutions to the current economic turbulence rather than finding fine words to hide his inability to manage the economy.
President Akufo-Addo appeared in Parliament on Wednesday, March 8, 2023, to make a presentation on the State of the Nation which focused on the economy, health, and agricultural sectors.
Akufo-Addo in addressing the August House attributed the current economic hardship to the Covid"19 and Russia and the Ukraine war which he said have had a negative impact on all countries, especially developing countries.
"I have said, and many others, including the Managing Director of the IMF, have said that our economy was doing well until COVID-19 and the war in Ukraine took us off course".
"Maybe, because of the severity of the present difficulties, or maybe because it suits their preconceived agenda, some people are unwilling to accept that we were on a good trajectory until the arrival of COVID-19. The Ghanaian people, however, accepted this proposition, as evidenced in the results of the 2020 presidential election, which were unanimously endorsed and upheld by the seven-member panel of the Supreme Court", he noted in his speech.
This statement according to the minority leader in Parliament is not the reason why Ghana is bankrupt but the president has simply failed. He said the government of the day had over-spent on projects that do not bring any growth to the country.
Dr. Ato Forson also took a swipe at the president on the appointment of too many ministers and deputies in all sectors, and for turning deaf ears to calls to reduce the size of his government.
"Our economy is in its worst shape in decades. In fact, Ghana's economy is currently bankrupt…we are equally unable to pay our debts since January 2022. Mr. Speaker yet the president has failed to cut down the size of government and expenditure".
"The unemployment rate in the country is very high because most of the youth are jobless. Inflation is currently rising and what are you doing about these?", he quizzed.
"Mr. President this is your spotlight and this is the true state of our economy", he added.
The President of the Republic of Ghana has assured Ghanaians of the stability of the economy as he said his government is initiating policies to restore the economy.