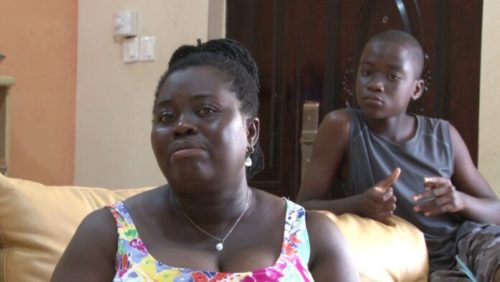 Despite efforts from individuals, groups, and media to educate the public about Autism Spectrum Disorder (ASD), there's still a significant lack of understanding among many. This gap in knowledge comes at a cost – as those living with autism and their families face criticism, stress, and even neglect.
For Rose, a devoted mother to her autistic son Paa, autism is not a hindrance but a challenge to be met head-on. Paa's journey is a testament to the potential of individuals with autism when provided with care and attention.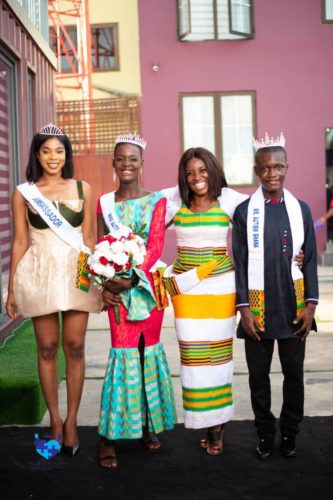 Rose and her son Paa
Attending both mainstream and special schools, and often being homeschooled by his mother, Paa's progress has been substantial. Rose's determination to understand and support her son's condition led her to seek knowledge and resources, even enrolling in courses within and outside the country.
Rose's efforts extend beyond academics. Recognizing Paa's interest in music, she provided him with instruments and took him to musical events. Her love, attention, and positive affirmations have fostered a close bond between mother and son. Through timely treatment, attentive tutoring, and unyielding care, the eleven-year-old's hyperactivity has lessened, allowing him to perform everyday tasks more independently such as and can even preparing simple breakfast meals that do not require the use of gas.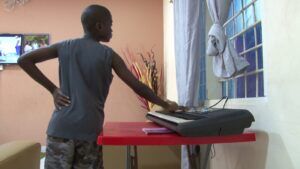 Yet, the road hasn't been without its challenges. Rose vividly recalls her initial shock and denial upon learning of her son's diagnosis. This is a common reaction, as families often struggle to come to terms with the condition. Zahra Nyasemhwe, a behavioral specialist at Mission Pediatrics, notes that denial can take a toll on parents' emotional and mental well-being.
Many hope their children will eventually grow out of autism, delaying crucial early intervention.

The lack of awareness extends beyond families, often leading to misunderstanding and discomfort in public interactions. Stimming, repetitive movements associated with autism, can be misinterpreted by strangers. Afi Antonio, an Autism Advocate, emphasizes the need for understanding. She founded "Mr and Miss Autism," an annual beauty pageant for children on the spectrum, to combat misconceptions and marginalization.
Mr and Miss Autism, an annual beauty pageant for children on the spectrum
Afi's advocacy shines a light on a broader issue: the need for government involvement and support. More special schools with subsidized fees can help families who lack resources. By nurturing and educating these children, society takes a step towards inclusivity and acceptance.
In a nation where understanding is growing, the journey to embrace autism is a collective effort. Rose's devotion to Paa's growth, coupled with advocates like Afi, paves the way for a more inclusive future. The challenges may persist, but the determination to create a supportive environment for individuals with autism shines even brighter.