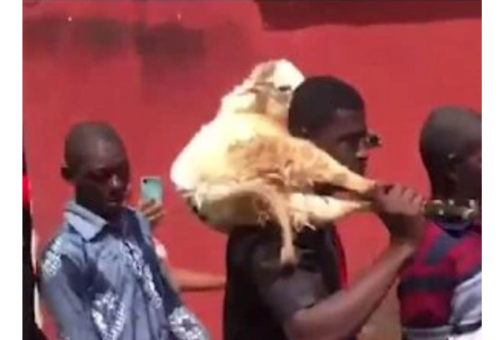 38-year-old man undergoing ritual cleansing after defiling sister-in-law
A video of a ritual being performed for a 38-year-old man who defiled a 12-year-old girl has gone viral.
The said man is reported to have defiled the 12-year-old girl who also happens to be the younger sister of his wife.
Even though the details are sketchy, the man is captured carrying a goat above his shoulders and walking within the communities with a group of people.
In the video, a man is heard to have questioned the offender as to why he defiled his sister-in-law.
Another lady was insulting a 38-year-old man in Akan.