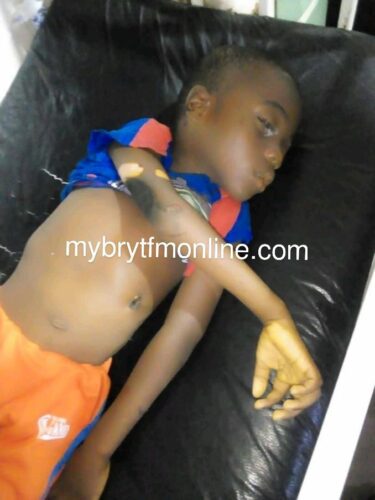 A six year old boy identified as Theophilus Eleke, has met his untimely death after he was electrocuted by a container shop belonging to a pastor at Gomoa Fetteh Kakraba in the Gomoa East District of the Central Region.
Sources gathered reveals Pastor Obi has electrified his shop to prevent armed robbers but unfortunately the young boy unknowingly touched it leading to his death.
The Awutu Beraku District Police Command has conveyed the body of the deceased to police mortuary for autopsy and preservation whiles the pastor has been arrested for further investigation.
Meanwhile, information available also revealed the pastor is yet to furnish the empty electrified shop with materials.