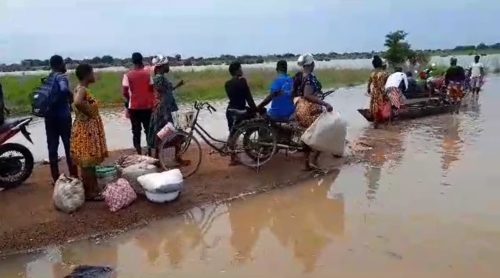 Business at Saboba in the Northern region is under threat following flooding of the Kpalba bridge.
The Yendi-Kpalba route to Saboba is considered shorter and more convenient for traders compared to the Yendi-Wapuli stretch.
However, recent heavy rains have rendered the bridge impassable and dangerous leaving traders stranded.
When Adom News visited the area, it became evident that, commuters on that route have to rely on canoes without live jackets to cross to Saboba; risking their lives.
This situation is affecting farmers and traders who rely on the route to transport their goods to markets in Yendi, Tamale, and other nearby areas
Some traders who spoke to Adom News said the businesses have collapsed