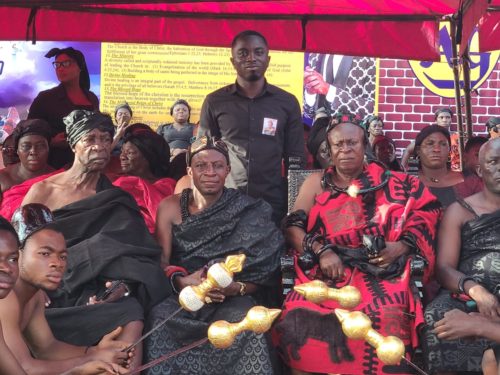 The final funeral rites and burial of the late Nana Amponsah II, Otumfuo Baamu Sofo of Bampenase Adum , Kumasi has been held.
He died on April 17 2023 at age 75.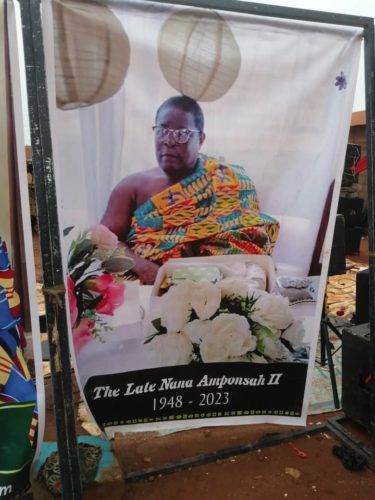 Thousands of mourners and loved ones paid their last respects to the deceased in his hometown, Denkyemuoso in the Kwadaso Municipality of the Ashanti Region.
The ceremony saw the rich display of Asante tradition and culture, amidst tears from the majority of the mourners on Thursday, October 12, 2023.
As early as 5:00am, men who had painted their faces black and holding guns trooped to the place where the body was laid amidst gun shots in the air.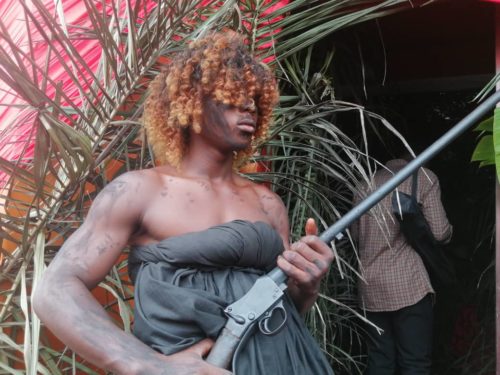 The room where the late Nana Amponsah II was laid was scattered with dried cocoa leaves and palm leaves erected, making the room dark and petrifying.
On guard were also men dressed like executioners who sporadically fired their guns apparently to ward off persons that might attempt to snatch the body away Many shops in the community were closed as many residents compounded with scores of sympathizers and many traditional authorities from far and adjoining communities paraded at Denkyemuoso to mourn the deceased.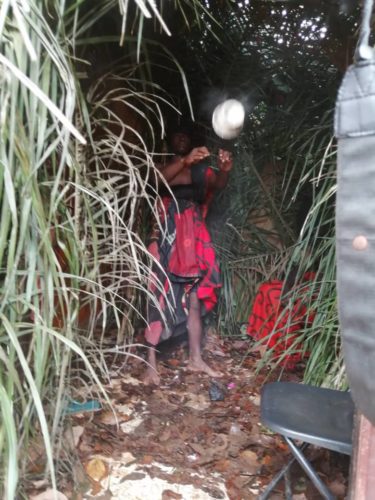 The deceased who was known in private life as Nana Kwaku Adusei, was also a maker of ceremonial umbrella, known in the local parlance as 'benkyinye'
He was married to one wife and left behind five children.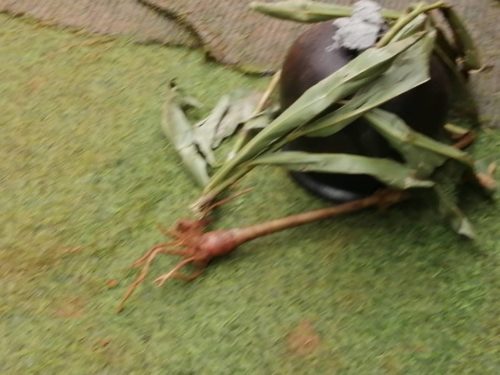 In attendance were Nana Adusei Poku, Otumfuo Baamuhene, who represented the Asantehene, His Royal Majesty Osei Tutu II, Nana Sebe Asenso Kuffour (Otumfuo Somisisihene), Nana Yaw Barima (Kyiraa Nkosuohene), Nana Gyamfi Kumanin (Otumfuo Akwamuhene), who doubles as Setiase Dikro.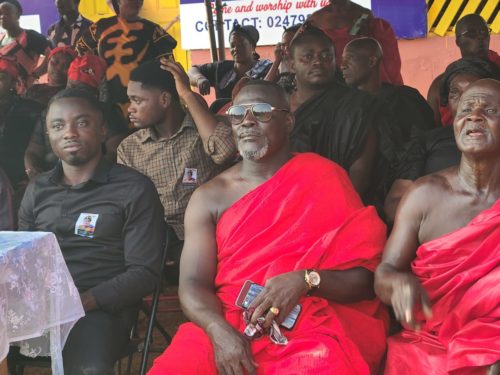 Others were Nana Atta Akwasi, Atwima Adontenhene who represented the Atwimahene Nana Antwi Agyei Brempong II.
There were also members of the various media houses across the Region, family, friends and the general public.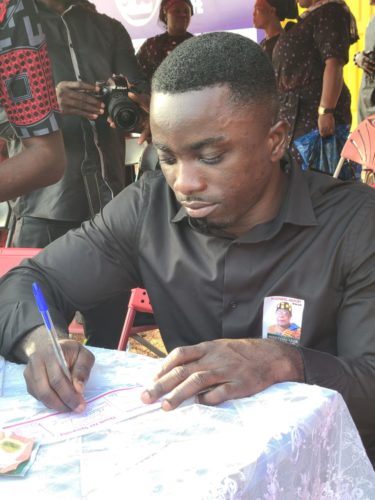 In a glowing tribute to the late Nana Amponsah II, one of his nephews Evans Owusu, described him as a peaceful person whose reign brought togetherness during his 10 year reign.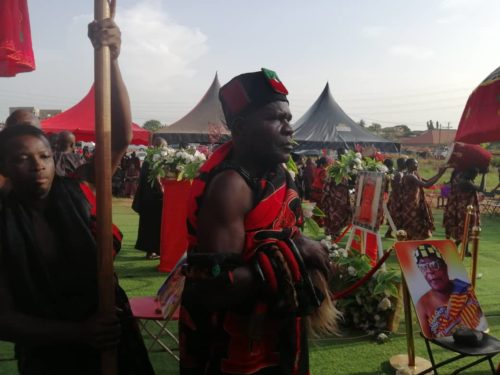 He stated that his late uncle was touted by many as a chief whose life is worth emulating.
"My late uncle had been a blessing to society and was a unifier. The family has indeed missed a hero", Mr. Owusu stated.