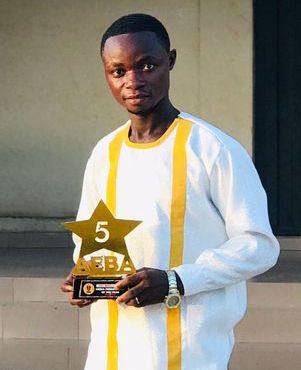 Mr Michael Debrah popularly known as Obofo Michael at Atinka Media Village( Agyenkwa fm Kumasi) has been recognized as the Ashanti Region Media Personality of the year at the Ashanti Entertainment And Business Awards Ceremony at Kumasi Atafoa on Apirl 29th , 2023.
Ashanti Entertainment And Business Awards,a prestigious organization,presented awards at their madian edition in the Ashanti Region for contributions to improving education, entertainment,healthcare access in underserved communities.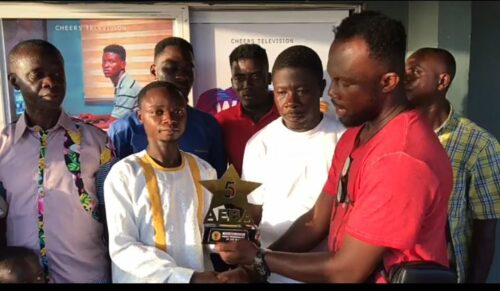 Obofo Michael has been making a significant impact on media fatality and also helped to improve access to education,information entertainment in the society.
Mr Michael Debrah(Obofo Michael), l thank almighty God for honoring me this award and l am deeply grateful to the CEO of Tobinco Groups of Companies, Elder Nana Amo Toben(TOBINCO) and all the workers of Atinka Media, especially my manager,Mr Prince Atta Gyamfi(DJ BICE).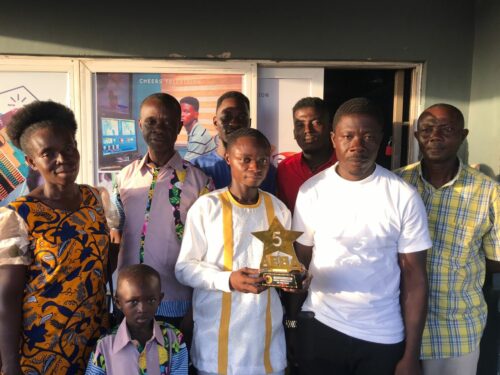 I am especially extend my profound gratitude to my each and every one who supported me to win this award especially, my family and all the members of African Faith Tabernacle church members(Odifo Nkansah) led by Superior Prophet Stephen Frimpong Nkansah III and his executives and all pastors and not forgotten Ohwim Glorious Assembly members led by Chief Pastor Emmanuel Nkansah Pastor Enoch Nkansah and others.
I will continue do more hard work for people to benefit from me.