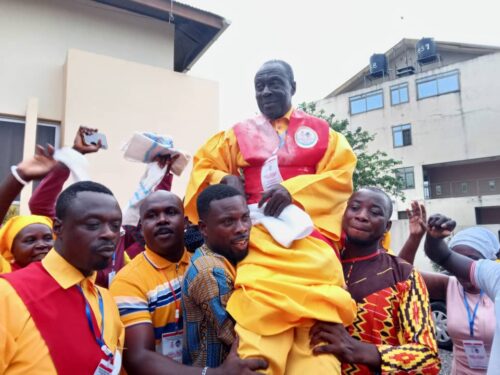 Dust seems to have settled as the African Faith Tabernacle Church (Odiifo Nkansan), has eventually elected a leader to lead the administrative affairs of the church.
The election which is the first of its kind since the church came to being was necessary to help end disputes that marred the leadership in the last one year since Superior Prophet David Nkansah ll, died a year ago.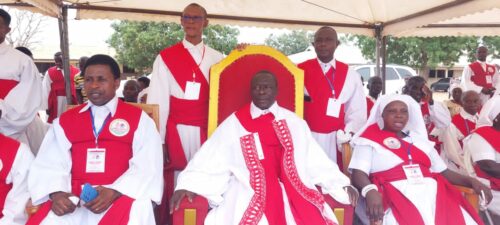 Confusion had rocked the hierarchy of the African Faith Tabernacle Church, over a successor to the departed leader who led the church for over three decades after taking over the reign from his grandfather, Odiifo James Kwame Nkansah, founder of the church after his death in 1987.
The misunderstanding which was orchestrated by the decision of relatives of the founder to administer the church to the disagreement of members, particularly national officers compelled some branches to break away and created divisions within, prompting the much awaited election.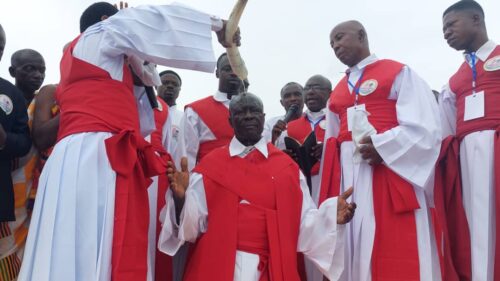 379 delegates from 22 regions including La Cote D'ivoire, Liberia, London and Australia as well as national officers, youth and music groups of the church took part in the election which was held at Amasaman in the Ga West Municipality of the Greater Accra Region.
The new leader garnered overwhelmingly 355 votes to beat his two other contestants who obtained 15 and 7 votes respectively, with two spoilt ballots.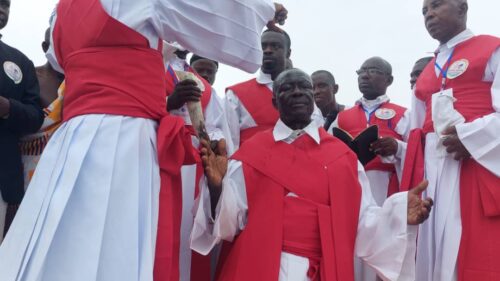 The leader-elect, Superior Pastor, Stephen Nksnsah Frimpong, in his victory message thanked God for a successful election and pledged to wok assiduously to engender unity among the church, calling on all those who have parted ways with church as a result of the feud to return. He also promised to streamline the pastorialship procedures of the church and enhance their education unit to establish more schools.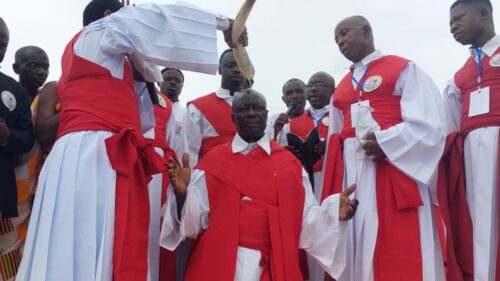 While Chief Pastor, Jacob Kwesi Rockson, National PRO for the church believes the maiden election means liberation from one man show administration of the church, Chief Pastor Dr Samuel Asare Baadu and Chief Pastor Apostle James Kofi Takyi, who also contested the position accepted defeat and promised to lend their support to the new administrative leadership direction of the church.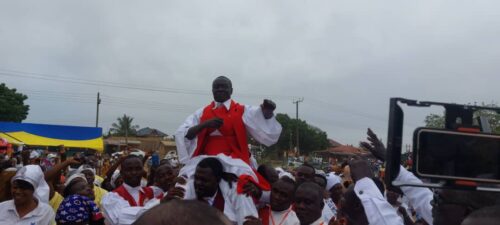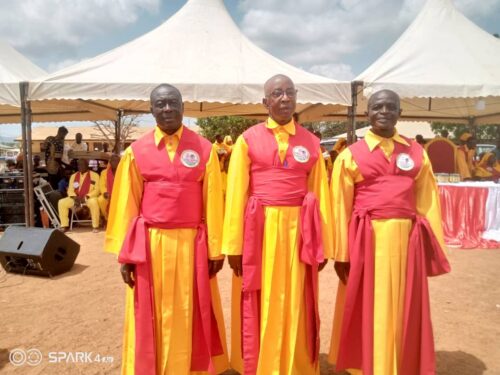 By Deborah Michael (obofuor Michael)