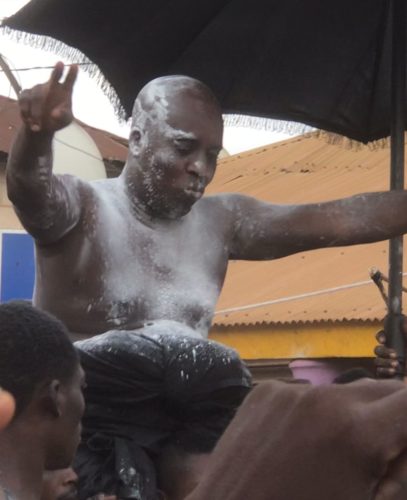 A 50 years old system administrator of United State of America from Asona royal family at Manso Asuminya,Nana Antwi Kumah II has been installed as new chief for Manso Asuminya in the Amansie west district of Ashanti region.
Nana Antwi Kumah II now double as Dabehene for Manso Nkwanta traditional area.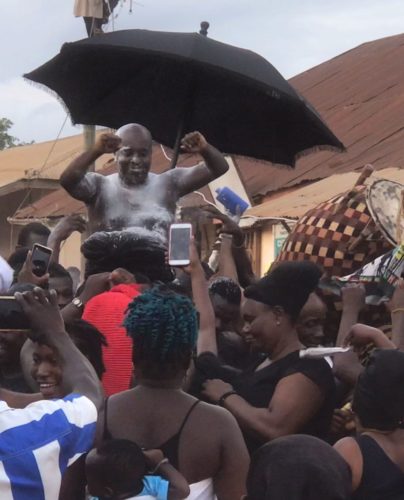 After the installation ceremony at Manso Nkwanta palace on Monday 4, September 2023,thousands of residents of Manso Asuminya who joined Asona royal family took the streets of Manso Nkwanta with singing and dancing to welcome him as new chief of Manso Asuminya.
Nana Bi-Kusi Appiah urged him to show commitment and follow the right steps of his forth fathers to develop the community.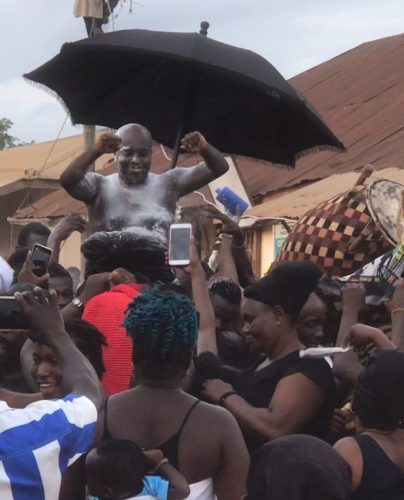 Nana Antwi Kumah II in his response, expressed gratitude to Nana Bi-Kusi Appiah for giving him opportunity to serve the people of Manso Asuminya and Manso Nkwanta traditional council.
He used the occasion to appealed to Nana Bi-Kusi Appiah to stop officials of electoral commission from bringing ballot boxes to the district in any general elections if the government does not response to their needs of poor road networks.