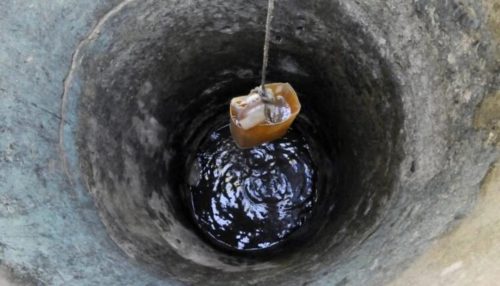 Three babies have been found abandoned at different locations in the last three weeks, reflecting a worrying trend in society.
The latest was a day-old baby found alive on Wednesday, May 17, after being dumped in a 12 feet well at Akyem Nkronso, a suburb of the Abuakwa South Municipal District in the Eastern Region.
According to an eyewitness, the baby was discovered after a resident enjoying his meal at a local 'chop bar' heard the cries and traced it to a well situated in the middle of the community.
He then raised an alarm, and with the help of other community members, the baby was successfully rescued.
The police were informed, and a search party was launched to arrest the culprit.
The mother of the newborn baby was traced and has been arrested.
She is currently at the district police station assisting with investigations.
Again on May 12, a newborn baby was discovered dead on a pile of garbage at Atekyem, a village near Bechem in the Tano South constituency of the Ahafo region.
According to an eyewitness, Prophet Robert Twum of Divine Prayers Ministry, he saw a mentally challenged lady around the dump site on his way home from church, claiming she had a child.
When he approached the lady, he discovered it was a freshly born baby placed in the big bin at the site.
The woman then disappeared from sight.
He stated that he called on a midwife who lives in the same house as himself to evaluate the baby's condition and determine whether it was alive or dead, but the nurse confirmed the baby's death upon her arrival.
In a related case, a 20-year-old woman, Adwoa Appiah, was arrested by police for dumping her newborn baby into a school's toilet at Ajumako Aduyaw in the Ajumako Enyan Essiam District of the Central Region.
Adwoa Appiah reportedly gave birth to her third child on Friday, May 12, 2023.
She later placed the baby girl with the umbilical cord in a sack, sealed it with a rope and dumped it into a toilet at Ajumako Aduyaw/Assasan Basic School.
Information gathered revealed that a passerby heard the baby's cry and raised an alarm drawing the attention of other residents who rushed to rescue the baby.
The baby was rushed to the Ajumako Government Hospital for medical attention.
Residents later reported to the police, who arrested the suspect.