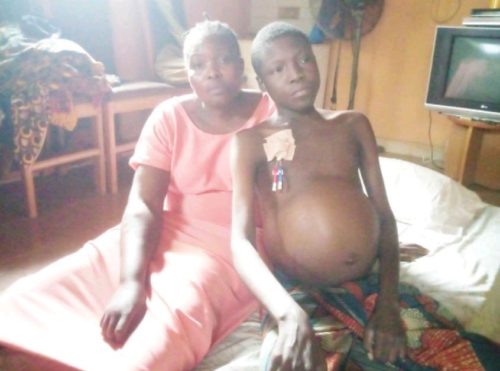 "I didn't know the import of 'health is wealth' until my son went down with kidney failure," adding that, "I have sold all that I have on dialysis."
These were the words of Mrs Hafsat Ali who is battling to save her bedridden son who is suffering a kidney failure.
Mrs Ali, a widow and mother of Victor Akwaino, the kidney patient, has called on the Edo State Government and well-meaning Nigerians to come to her aid in getting her son treated.
Daily Trust Saturday learnt that Victor's predicament started in 2020 when he was 15 years old and that his father died last October.
"The problem started in 2020. We woke up one morning and I discovered that he had swollen legs without sustaining any injury, nor was he involved in an accident that might warrant the swollen legs.
"I took him to the Stella Obasanjo Hospital to see a doctor. They asked us to carry out some tests, and from the results they said he had a kidney challenge and that they would admit him in the hospital to observe him.
"I was demoralised because I didn't have money and I didn't prepare for it. So, I went outside of the consulting room and sat in one place crying. A nurse who saw me walked up to me and inquired what the problem was. I told her that my son was diagnosed with a kidney problem," she explained.
The widow further told Daily Trust Saturday that the nurse advised her to take him to the University of Benin Teaching Hospital (UBTH), where they also carried out tests and with the same result.
"Since then we have been doing dialysis. In a week we do two dialysis, and each session costs N49,500, including injections. I spend N100,000 per week," she said.
"I am a bus driver and I don't have money, it has not been easy. In order to meet up, I always go out at 5am and come back home at 7pm, and at times it is still difficult to meet up with the two dialysis a week.
"I have been running from pillar to post trying to make sure that we continue the dialysis pending when help comes our way," she cried.
Explaining further, Mrs Ali said she had sold everything they had to take care of Victor, adding that, "I am now left with nothing and the load is too heavy for me to carry.
"They said the only option left was a kidney transplant. They told us it is N15m, and I don't have such money
"I am begging the government and well-meaning individuals both at home and abroad to come to my aid so that I can get my son treated.
"I have two children and the younger one is in SSII. I am sponsoring his education too and also taking care of my first son's dialysis. I don't sleep at night because he is always in pain.
"Any day we are going for dialysis, I would leave the house between 2am and 3am so that we would be attended to early because of the number of people coming to undergo dialysis at the hospital. I will leave him in the hospital and go for my bus service to get money to complete the dialysis.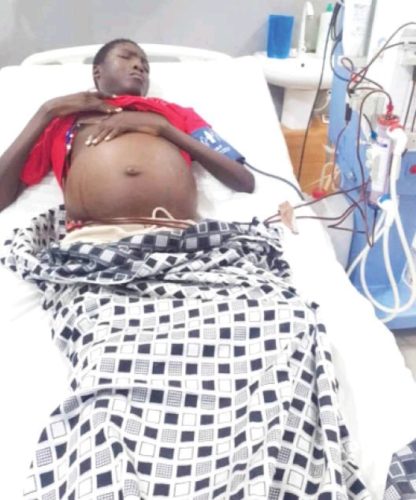 "A Good Samaritan who was paying for one session of the dialysis has travelled abroad, and that has compounded my woes."
Victor, who managed to speak to Daily Trust Saturday, begged the government and good Nigerians.
"I need your assistance so that I can live a normal life again. My father is dead and my mother is trying for the dialysis, but it is difficult for us.
"I am always in pain. I find it difficult to sleep at night, and I also find it difficult to breathe and to eat.
"Please help me to be able to carry out a kidney transplant."