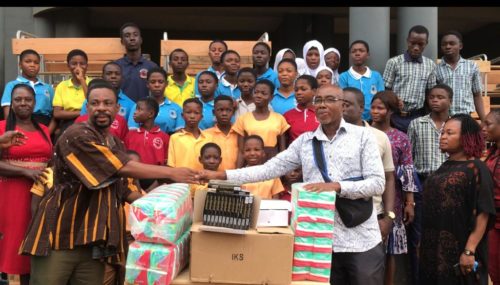 The Assembly member for Krofrom East electoral area who doubles as Presiding Member (PM) of Kumasi Metropolitan Assembly (KMA),Hon.Patrick Kwame Frimpong ,has donated educational materials to schools within his electoral area.
Hon Frimpong specifically donated Mathematical sets to all final year BECE students in his electoral area.The females among the final year students also received free sanitary pads from the development-oriented Assembly member.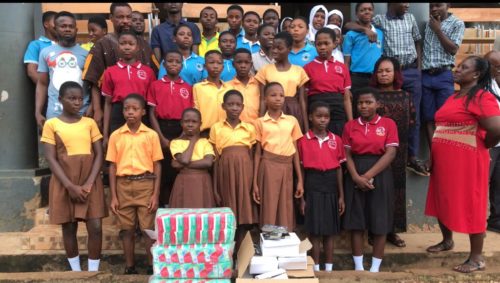 The educational materials which include; One hundred Fifty (150) dual desk, mathematical sets among other materials worth over Twenty Five thousand Ghana cedis (Ghc 25,000).
Beneficiaries schools include:New Tafo M/A basic school and Adabya Islamic basic school respectively.
Hon.Frimpong who is also Chief Executive Officer (CEO) for Safe Journey Foundation, NGO specialized in road safety campaign said the donation forms part of his annual contributions to enhance teaching and learning in the electoral area and Kumasi Metropolis as a whole.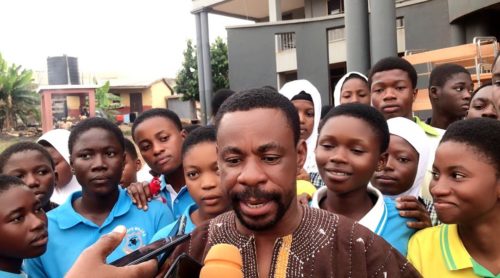 Speaking at the short ceremony on Thursday,3rd August, 2023, Hon Patrick Kwame Frimpong said the gesture was in line with his avowed commitment towards the pursuit of quality education in the area.
He added that throughout his tenure as Assembly member, he has supported education as part of efforts to sustain and improve the performance of pupils in the BECE.
"The sanitary pads I am giving can take them for the next three months. The idea is that they should be psychologically stable with no embarrassment from their monthly flows during the exams," he said.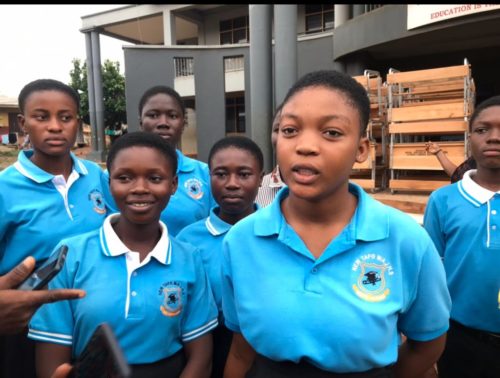 Admonished the pupils to be confident in themselves and trust that
they were going to come out with flying colours.
He encouraged them that he had no doubt that they had been well prepared for the
exams and that it was time for them to go and show their might.
Hon Patrick Kwame Frimpong however, maintained that success comes with hard work and preparedness
and urged the pupils not to rest on their oars but keep working harder.
He intimated that with hard work and determination, success would effortlessly crown
their efforts.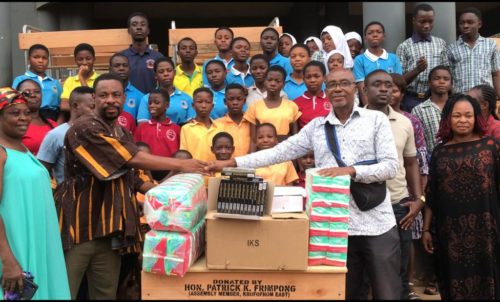 Meanwhile, he advised the pupils against indulging in any form of examination
malpractice as it may result in the cancellation of their papers and other dire
consequences.
He also encouraged parents /Guardians not to relent in their efforts of providing basic materials to their wards.
According to him,the need for parents to invest high in their wards education cannot be overemphasized since education is the bed rock of every developed society or community.
Hon.Patrick Kwame Frimpong took time to admonish the head teachers of various schools including Adabya Islamic primary school & New Tafo M/A to continue to give out their best.
He commended the teachers in the area for their commitment in ensuring provision of quality education.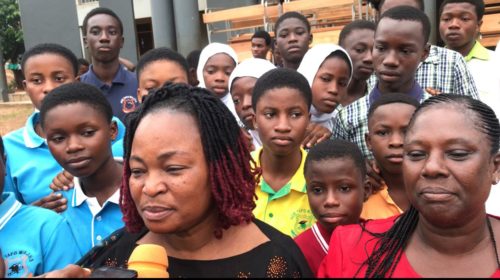 The donation was received by New Tafo M/A JHS head Teacher,Mrs.Roska Boahen as well as head teacher for Adabya Islamic primary school for onwards distribution to the students.
They commended Hon Patrick Frimpong for his frequent donations and support towards provision of quality education in the area and the country at large.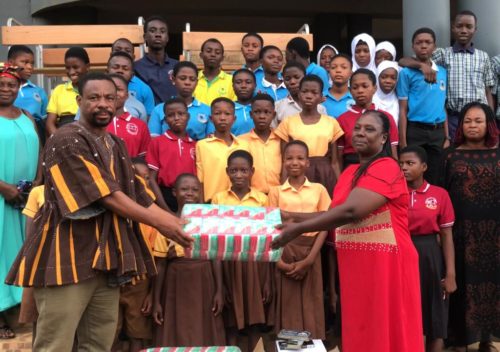 They encouraged individuals, Churches, NGOS among other stakeholders to emulate the gesture of Hon.Patrick Kwame Frimpong.
Mrs.Boahen described Krofrom East Assembly member as a exceptional leader and prayed he goes far in his political carrier.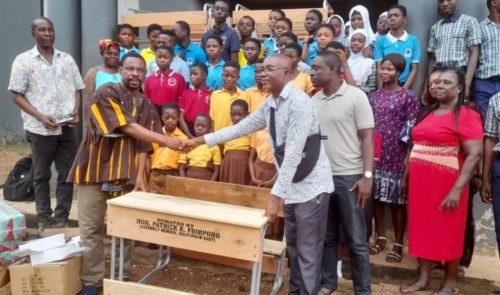 The donation, which has become a yearly routine by the Assembly since he assumed
office in 2018, has made it annual ritual to support New Tafo M/A basic school with educational materials as well as supporting BECE candidates with requisite materials for their examinations.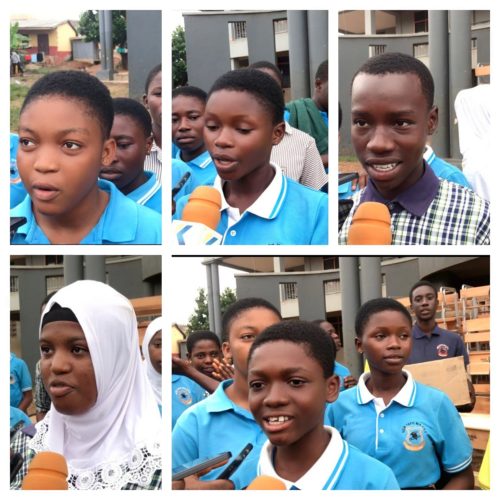 On their part, students Who receieved the item was full of praise for Hon Patrick Kwame Frimpong for the noble gesture.
They said that many of their peers struggle to get sanitary pads during their periods and that the donation will help maintain hygiene among those who will be menstruating during the BECE.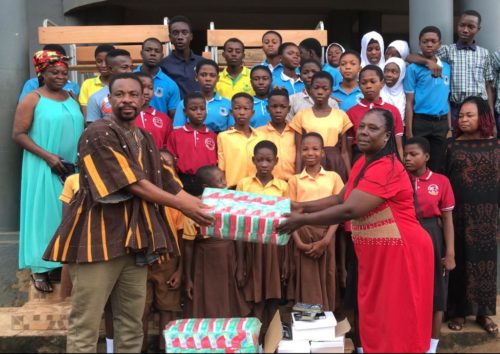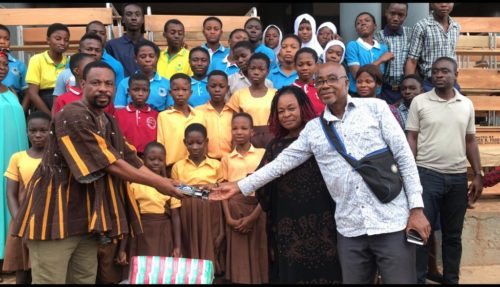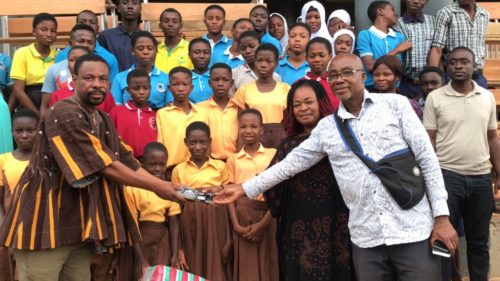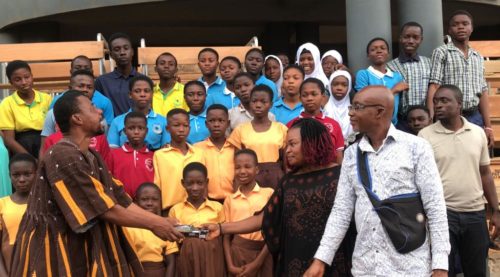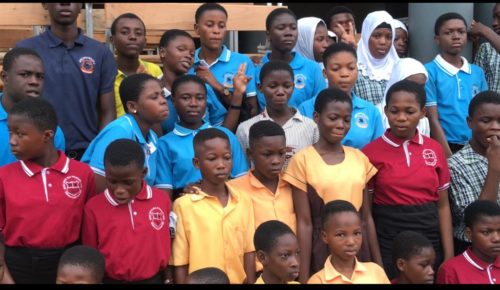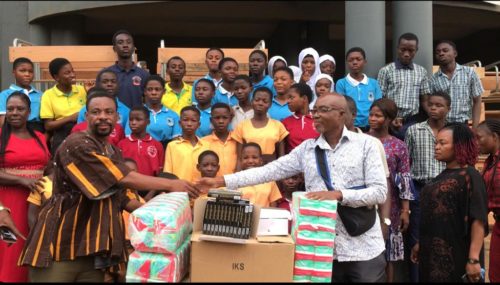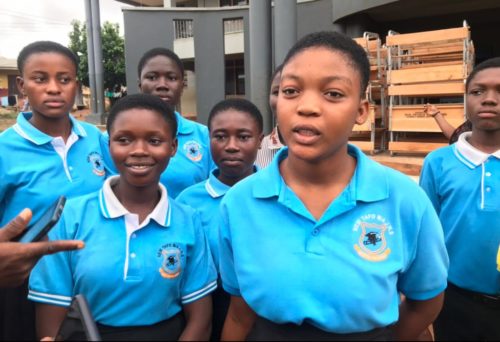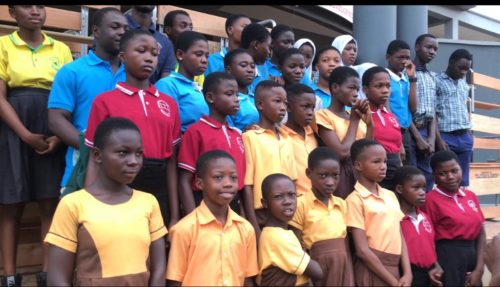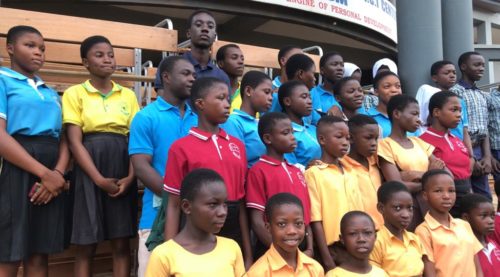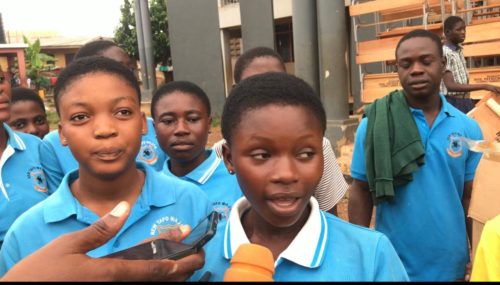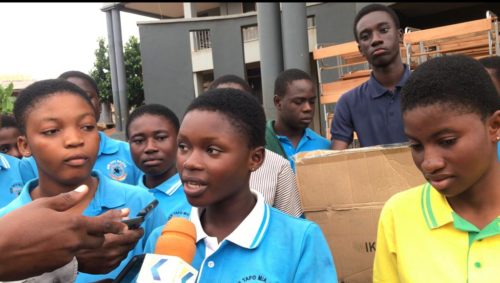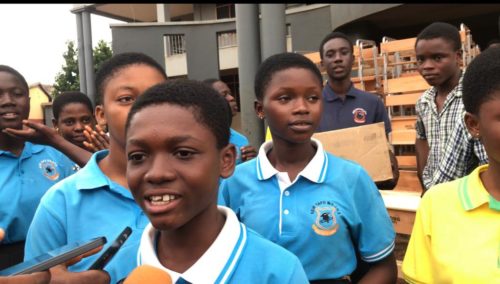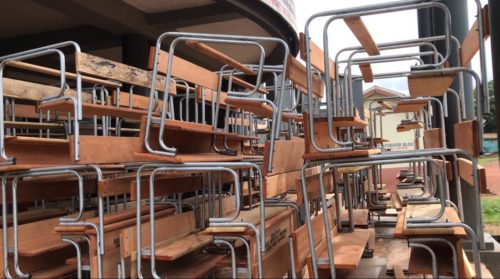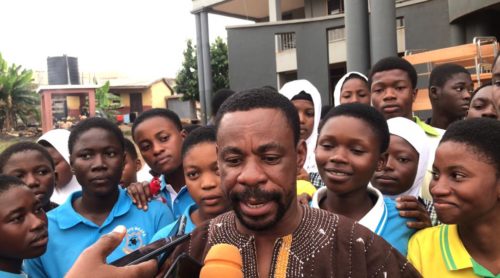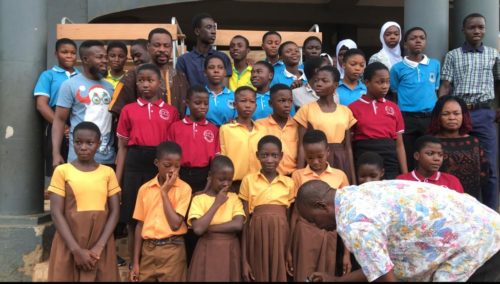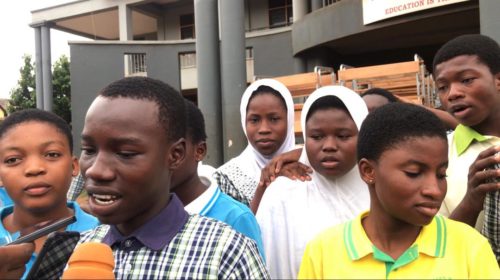 By Simon Opoku Afriyie  –  OTEC FM