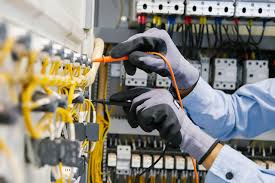 An electrician identified as Stephen Honu has been electrocuted to death at Jachie-pramso in the Bosomtwe district of the Ashanti Region.
Information gathered indicates that Honu was involved in a rural electrification project in the town.
His lifeless body was discovered beneath an electric pole in the town, still clad in his protective overall suit and holding electrical cables.
According to Richard Bimpe, the assembly member for the area, Stephen Honu was part of a team of five individuals employed by Wilkwak Engineering Limited for the rural electrification extension project.
His absence was noted by his colleagues who initially thought he had returned home due to the difficult nature of the work.
However, after being notified he had not arrived home, the Unit Committee Chairman together with the assemblyman and his colleagues made a missing person announcement at the local information centre.
A search was launched which led to the discovery of his dead body under one of the electric poles.
There is suspicion he was electrocuted as the pole he was working on had broken, exposing the naked wire.