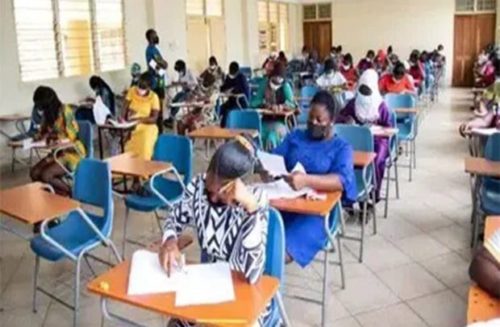 The Ghana Education Service (GES) has announced the recently released results of the teachers' promotional examination.
The test which took place in February had a success rate of 69% among the candidates who took part.
Out of a total of 80,810 candidates who participated in the examination, 55,917 individuals were able to meet the required threshold for promotion. This meant that 31% of candidates were unable to secure positions in the higher echelons of educational ladder.
The examination paved the way for candidates aspiring to assume roles such as Deputy Director, Assistant Director I, Assistant Director II, and Principal Superintendent in the Deputy Director grade.
In a statement, the GES revealed that a text message will be sent to all candidates who sat for the exams to indicate whether they were successful or not.
The promotion site will not be accessible this year, and formal promotion letters will be released in due course.
The results of the promotional examination are important to the education sector as it determines the leadership structure of the GES.
The success rate is considered a positive outcome, giving many candidates the opportunity to advance in their careers, contribute to policy-making, and improve the quality of Ghana's education system.
Education stakeholders have applauded the efforts of the GES in conducting the examination and urged the government to provide necessary resources and support to improve the promotion process for educators.
Source:dailyguidenetwork.com