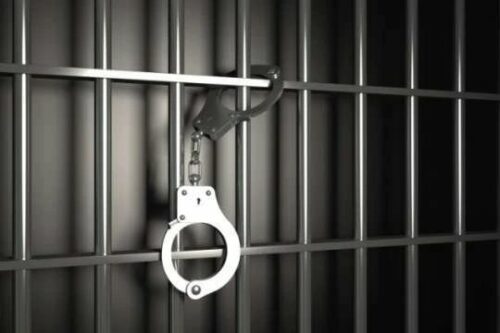 The Tema Circuit Court A has remanded George Mensah, 17-year-old, and Salifu Taidu, 25-year-old, into a juvenile cell and police custody, respectively, for allegedly robbing a businessman of his belongings.
Mensah and Taidu, whose pleas were not taken, were charged with conspiracy to commit the crime, namely robbery.
The court presided over by Ms Agnes Opoku Banie, remanded them to re-appear in court on April 17, 2023.
Assistant Superintendent of Police (ASP) George Doe, who is prosecuting, said, the complainant, Mr Haadi Zakari resides at Suncity, Adjei-Kojo, while Taidu, and Mensah, who are both mechanics, reside at Apollonia.
ASP Doe said on Sunday, March 26, 2023, at about 01:30 hours, the complainant with a fresh cut on his forehead and blood oozing out from it reported to the police that, four young men armed with a pistol and pump-action guns attacked and robbed him.
The complainant added that he and his family were attacked by the robbers at his residence and that they made away with his personal belongings: one iPhone, valued at GHS 14,000.00, as well as cash worth Gh₵ 30,000.00, and USD2,000.00.
The prosecution told the court that other items taken were 17 wristwatches valued at Gh₵60,000.00, three Itel keypad mobile phones valued at Gh₵600.00, "55" inches Samsung LED TV set valued at Gh₵7000.00, pieces of jewellery valued at Gh₵20,000.00, and one wedding ring.
ASP Doe said on Monday, March 27, 2023, at about 0900 hours, Police intelligence led to the arrest of Taidu at Lebanon Zone 5, and a search conducted in his room revealed one iPhone 14 Pro Max, one iPhone 12 Pro, four Iphone 12 Pro Max, four Iphone 13 Pro Max, and many other versions of iPhones.
He added that four laptops, two tablets, three memory cards, an unspecified number of sim cards, JV SIM Cards, phone covers, and an amount of GHS 12,480,00 were also seen at his premises when searched.
He added that on the same day, Monday, March 27, 2023, the complainant identified the "55" inches Samsung LED TV set, which was among the exhibits retrieved from his room of Taidu, as his.
The prosecution added that it was also detected that there were blood stains on the said television set.
He added that on March 28, 2023, at about 1330 hours, Mensah was also arrested based on Police intelligence as one of the suspects who robbed the complainant.
An identification parade was subsequently conducted on March 29, 2023, at the Ashaiman District Police Headquarters, where the complainant identified Taidu and Mensah as being part of the four men who attacked and robbed him.
He said police were making efforts to arrest the two other accomplices and also contact the owners of the 25 mobile phones that were retrieved in the room of Taidu, as the case was still under investigation.
GNA